Google dealt setback in age bias case by judge interested in 'Googleyness'
Age discrimination lawsuit against Google gets collective action status.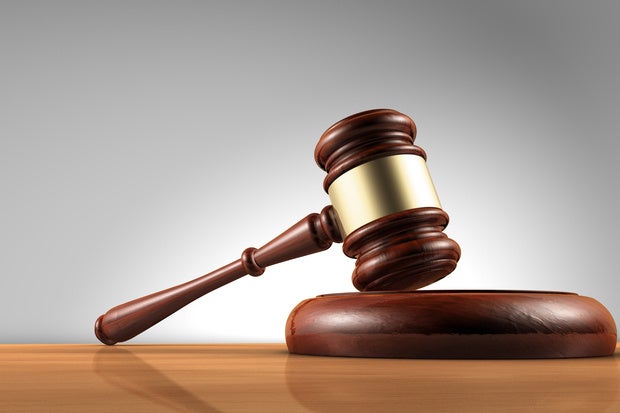 An age discrimination lawsuit against Google was approved Wednesday as a '"collective action" by a federal court judge in San Jose. The decision means that certain types of software engineers, age 40 or over, who were rejected for jobs at Google since August 2014, and after an in-person interview, will be able to join the lawsuit.
Thousands of others may be eligible.
But this was more than an ordinary court ruling. Judge Beth Labson Freeman's ruling may be remembered for the artful flourish of its opening sentence and the challenge it seems to be delivering to Silicon Valley.
"How does age factor into one's Googleyness?" Freeman wrote at the beginning of a 17-page decision that sets in motion an investigation of Google's hiring practices and corporate culture.
The decision concludes by approving a "collective action" -- a type of class action -- that allows a certain class of Google job applicants to join the lawsuit. An effort will made to contact affected people.
This lawsuit was brought by two job applicants, both over the age of 40, who alleged age discrimination against Google. One of the plaintiffs, Cheryl Fillekes, a programmer, was interviewed by Google on four separate occasions, including in-person interviews, and was rejected each time. A second plaintiff, Robert Heath, was interviewed by phone, but not in person.
The judge limited the class to people who had an in-person interview, which means that job applicants who only had phone interviews can't join the class.
The plaintiffs believe tens of thousands may be eligible to join this lawsuit.
Google responded to the court's decision in an email: "We believe the allegations here are without merit and we will continue to defend our position vigorously. We have strong policies against discrimination on any unlawful basis, including age," a spokesman wrote.
"Anyone who fits the class definition can opt in to the class," said Daniel Low, a Washington-based attorney for the plaintiffs. "For those interviewed in person with Google for a software engineer, site reliability engineer, or systems engineer position when they were 40 years old or older, and received notice on or after August 28, 2014, that they were refused employment, they will have an opportunity to join in the collective action against Google."
The plaintiffs are negotiating with Google to get the email addresses of people who fit the class. Google doesn't have the birth dates of job applicants, so it's likely that the college graduation year and employment dates at other companies will be used as a tipoff for age.
"We encourage anyone who receives notice to join the class to help vindicate the rights of those subject to age discrimination," Low said.