Garuda Indonesia introduces electronic flight bags to optimise workforce
The electronic flight bags will replace aircraft manuals in cockpit, increase security and mobilise its workforce.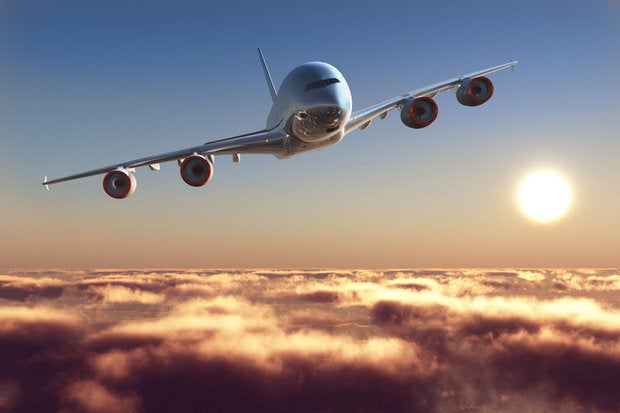 Indonesia's national airline, Garuda, is on a digital transformation journey to mobilise its workforce by developing "electronic flight bags" in future years. This solution will run on tablets.
Leveraging IBM MaaS360, Garuda Indonesia has completed the first implementation of Electronic Performance Calculation app for A330 and B777-300 pilots as part of full fledged Electronic Flight Bag initiative. Garuda now can manage pilots' mobile devices, apps and content, anywhere and anytime, as well as prevent the chances of stolen documentations, theft or loss of data.
Traditionally, airline operators had to manually print aircraft manuals and distribute in paper form. According to a press release, the manuals weighed up to 30 kilograms, and took up space in a rolling suitcase, which travelled from one flight to another. Officials had to scan through for documentation during each flight for necessary information, which was required to conduct checks or calculate metrics.
The future electronic flight bag does not only eliminate paper usage for documentation, but also organises data and apps for pilots, making it easier for them to perform flight duties such as conducting pre-flight checks or calculating flight performance. Furthermore, the electronic flight bag will provide pilots with updated data, and informs them of any changes in schedule including other flight-related information.
However, the team made sure to keep mobile management in check with airlines rules, before implementing the app."We needed to make sure we could manage and protect the data and the mobile devices, and that we were meeting the IATA[International Air Transport Association] and FAA [Federal Aviation Association] regulations in terms of mobile devices and electronic flight bag implementations," said Sulistyo Nugroho, Operation Publication Control Coordinator at Garuda Indonesia.

"[Since rolling out the electronic flight bags,] productivity has increased by nearly 50 percent for our pilots, and 30 percent for operations staff. Pilots can now find the information and perform calculations that used to take 10 to 50 mins in five minutes," added Nugroho.