Don't worry CIOs: You still control tech spending
In the digital era, business executives are becoming more involved in acquiring corporate technologies. But the CIO still largely has the final say for most technology purchasing decisions.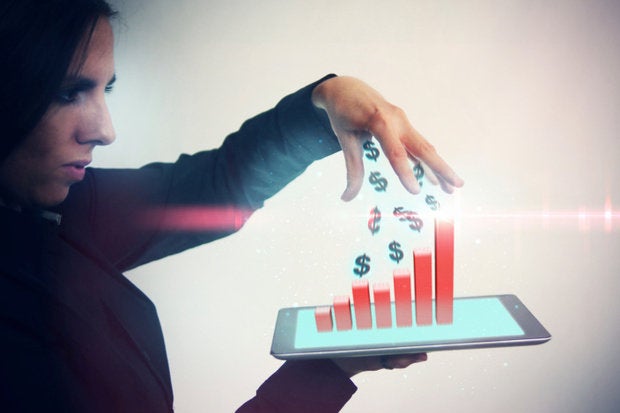 CIOs still control the purse strings for most corporate IT, owing to the complexity of broad technology implementations. But other business executives play an ever-larger role in acquiring digital tools, underscoring technology's growing importance, according to new reports from Forrester Research and CompTIA.
To what degree business executives buy technology or influence tech purchases is tough to pin down. What is certain, however, is that it's a natural and necessary shift at a time when companies are increasing investments in business technology intended to win, serve and retain customers, according to Forrester Research analyst Andrew Bartels, lead author of the report, "C-Suite Tech Purchasing Patterns."
Over the past decade, CIOs have anxiously watched as leaders in marketing, sales, and HR purchase cloud software without consulting them. The concerns are valid; technology that hasn't been properly vetted or tested poses cybersecurity threats or integration challenges, forcing CIOs to step in to fix problems or assist with implementation, Bartels tells CIO.com.
CIOs still own the MOOSE
Bartels says the degree to which business executives are putting CIOs in such precarious positions is up for debate because surveys don't paint the whole picture. In short, the statistics vary based on who is telling the tale, with respondents excluding some forms of technology from their consideration.
For example, U.S. business executives Forrester surveyed in 2016 claimed that 32 percent of their total technology purchases were made outside the purview of IT. But Bartels says this can't be accurate because he estimates that 70 percent of all technology spending is on MOOSE, or maintenance fees, outsourcing agreements, telecommunications services, operations and maintenance staff, as well as associated servers, storage, PCs and other hardware equipment IT typically controls. The remaining 30 percent of U.S. tech spending goes to new projects, where business involvement is greatest.
There's little question that the rising importance of digital technologies has required business executives to partner closely with and inform purchasing decisions. But Bartels says just 5 percent of all new tech purchases will be fully controlled by business by 2018. One reason: acquiring technologies to run in a corporate environment is a complex, sometimes messy enterprise that often requires multiple stakeholders at each stage.

Credit: Forrester
"The growing tech-savviness of business leaders and the wider availability of cloud solutions does mean that business leaders are playing a bigger role in the front end of this process," Bartels says. But the persistence of licensed software, the growing adoption of cloud as a replacement for licensed software, and challenges of implementing and optimizing solutions mean that CIOs and tech management teams still play a dominant role in overall tech purchases. Moreover, CIOs are procuring software-as-a-service (SaaS) solutions - the top shadow IT target for business leaders - more than ever as it allows them to meet business requirements. "That becomes a mechanism to manage demand," Bartels says.