Does your company need a chief data officer?
'Data are your customers, are your business, are you,' one executive says.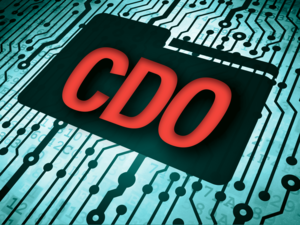 It's a rare business today that doesn't depend on data in some significant way, but does that mean most companies need a chief data officer?
That's a question on more than a few executive minds in this big-data era, particularly as analyst firms wax increasingly enthusiastic about the role. Gartner, for instance, recently said it expects 90 percent of large organizations to have a chief data officer by 2019. Last August, Forrester found that 45 percent of global firms already have one, while another 16 percent said they planned to do so within the next year. Experian points to a similar trend.
Should your company jump on board? That depends -- not just on your company and your industry, but also on who you ask.
The chief data officer title isn't brand-new: Yahoo appointed one back in 2004. It wasn't until more recently, though, that the role began to gain traction, said Mario Faria, a research director with Gartner who previously served as a chief data officer himself.
In general, the CDO holds responsibility for a company's data-management initiatives, "everything that has to do with information quality, information management, information strategy and acquisition," Faria explained.
That's as opposed to the acronym-sharing chief digital officer, whose focus lies more on digital transformation and a company's efforts toward that end, Faria said.
Then there's the chief analytics officer, the role that's typically focused on applying mathematical models to company data for business insight.
It's the chief data officer job, though, that Gartner expects to ascend and assume responsibility for all three areas while the CIO retains control over all things associated with infrastructure and implementation.
Often, it will be the CDO defining what needs to be done and the CIO determining how to make that happen, Faria said.
"The CDO and CIO should be brothers or sisters in arms to help the business together," he explained.
Eugene Kolker, chief data officer for Seattle Children's Hospital, takes a similar view. The CDO role focuses on data as a strategic enterprise asset, he said.
Kolker has been CDO at Seattle Children's since 2007, when the CEO at the time created the role with support from other executives at the hospital. With a PhD in structural biology and a master's degree in applied mathematics and computer sciences, Kolker reports to the hospital's senior vice president and chief medical officer.
As CDO, Kolker's "uber goal" is to improve clinical outcomes for patients and their families, he said. "The problems of today are extremely complex and multidimensional," he said. "Our human capabilities require as much support as we can get."