Do you really need a CEO?
Two very different companies; one surprising similarity: They don't need a CEO to be successful.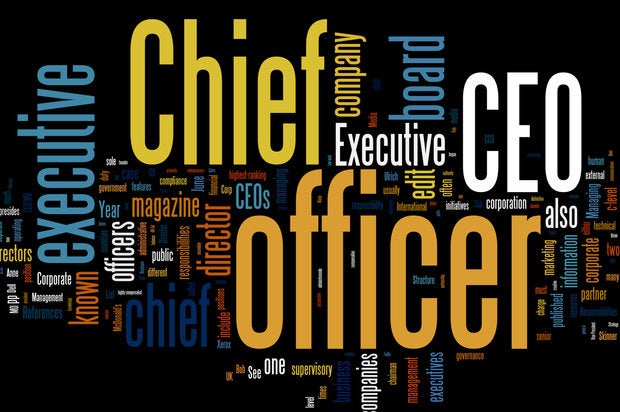 When Shawn Moore co-founded website design and content management software company Solodev in 2007, he knew he didn't want to take on the role of chief executive, and neither did his co-founder. So, the two followed conventional wisdom and hired on a CEO. But it soon become clear that they'd made the wrong decision -- because they didn't know what to do with him.
"Typically the founder becomes the CEO, and that's fine for some people, but in my case, I'm a software developer and a product guy. I like to get my hands dirty and work on actual products and drive them into the market. But when we were meeting with VCs and investors, they were all saying, 'You have to get a CEO,' but once we did, he quickly just became the chief sales guy. We weren't at the point yet where going public and needing the CEO to communicate between the board and shareholders was necessary, and we had a sales guy already, so for us as an early-stage, bootstrap company, it didn't make sense," Moore, now Solodev's CTO, says.
Democracy now
The last few years have seen Solodev grow rapidly and evolve into a SaaS-based company leveraging major partnerships with heavyweights like Amazon, Moore says, all while functioning without a formal CEO. Instead, the company has a loose, democratic structure in place, with Moore serving as a "tie-breaker" and final decision maker as needed.
"Our approach is to have our people in tech and engineering, marketing, sales and product development form an executive committee; we do have an executive director, who sort of functions as a CEO would. The executive committee idea, though, has been really successful for us as we've grown, because it gives everyone more input and insight into the workings of the company and everyone's much more invested in making the right decisions," he says.
The lack of a CEO has made Solodev a more agile company, Moore says, since the team is empowered to make decisions quickly and without having to wait for final input from a chief executive. It also improves relationships with customers, since many techie clients see Moore as a peer without the baggage and possibly negative connotation "meeting with the CEO" can bring.
And then there's "the bus factor."
"Your goal as an executive is to build a company that can run without you, right? At least, that's mine -- and you have to keep in mind what happens if you get hit by a bus? What happens to the company? That's why it's important to empower your teams to make these decisions instead of relying solely on you -- of course, yes, there will be times when someone has to step in and make a final, buck-stops-here decision; often that's me, as a founder," Moore says.