Diversity in the spotlight at Grace Hopper conference
The largest gathering of women technologists in the world reconvenes in Houston this week for the Grace Hopper Celebration of Women in Technology.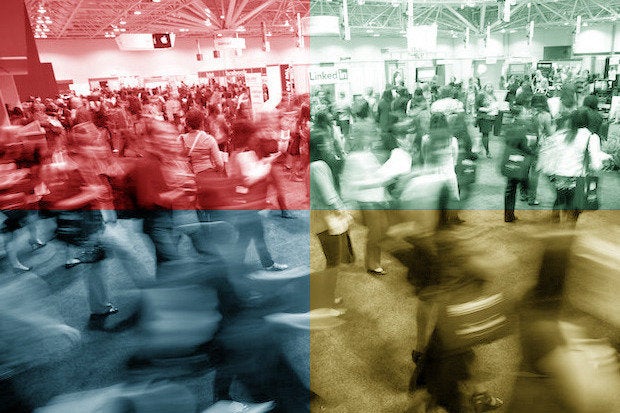 It's October: Leaves and temperatures are falling, but the excitement's rising as thousands of women technologists prepare for the Grace Hopper Celebration of Women in Technology.
For the second year in a row, the annual conference will be held at the George R. Brown Convention Center in Houston and will run from October 19 through the 21. Anita Borg Institute's GHC conference was co-founded by Anita Borg and Telle Whitney in 1994, and was inspired by the legacy of computer scientist and U.S. Navy Rear Admiral Grace Murray Hopper. As the world's largest technical conference for women in computing, GHC is designed to bring the research and career interests of women in computing to the forefront.
Since then, the conference has grown dramatically. The 2014 GHC conference hosted approximately 8,000 women, while in 2015 approximately 12,000 people attended. This year, attendance is approximately 15,000, says Elizabeth Ames, senior vice president, marketing, alliances and programs, Anita Borg Institute (ABI), and registrations were sold out within days.
The conference results in collaborative proposals, networking and mentoring for attendees, who come from academia, government and the IT industry. Conference presenters are leaders in their respective fields, and the conference also offers professional development through a variety of interactive sessions, workshops, panels and other activities. A Career Fair will also be held to help attendees further their career pursuits.
Diversity takes center stage
In response to 2015 attendees' concerns over the diversity of speakers on the main stage as well as in sessions, this year's conference will focus on the diversity of the GHC community. This year, 30 percent of keynote and plenary speakers are women of color, meeting targets set by ABI.
There are other changes, as well, Ames says. This year's opening keynote, Women and the Future of Tech, will be held in the Toyota Center Arena to accommodate the huge number of expected attendees, she says. The keynote will feature Anna Patterson, vice president of engineering, artificial intelligence, Google; Latanya Sweeney, professor of government and technology in residence, Harvard University, editor-in-chief, Technology Science, and founder of the Data Privacy Lab; Ginni Rometty, CEO and president, IBM; and Alyssia Jovellanos, a computer science student and undergraduate teaching assistant, McMaster University, Ontario, Canada; all women tech leaders on the cutting-edge of critical and emerging areas of technology (privacy and cybersecurity, artificial intelligence, cognitive computing) and leading major technology companies who are committed to increasing opportunities for women and underrepresented minorities and the vision of current CS student Jovellanos.