Digital disruption is coming but most businesses don't have a plan
A study by Harvard Business Review Analytics Services finds that whlie most companies believe digital disruption is already or soon will disrupt their industry, fewer than half have enacted a digital strategy.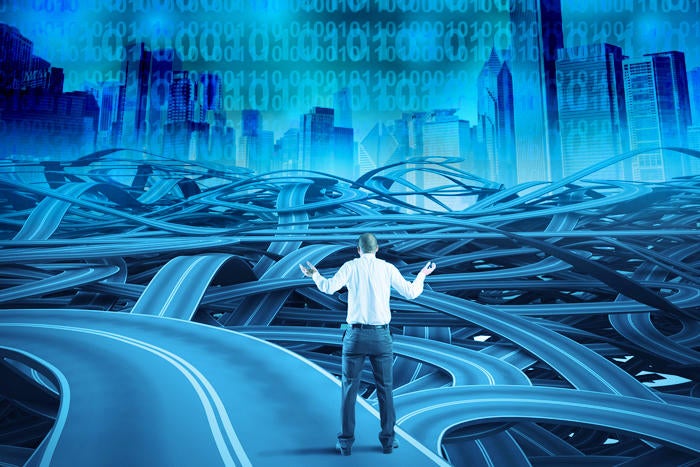 Most business leaders agree that digital transformation — a wave of business innovation fueled by technology — is disrupting their business or soon will be, but fewer than half have enacted a digital strategy, according to a new report by Harvard Business Review Analytic Services.
The report, sponsored by Microsoft, found that 80 percent of the 783 survey respondents (from a range of industries, job functions, global regions and organization sizes) believed that digital disruption is coming to their industry. And most of that set (84 percent) felt their industry had either already passed the digital disruption inflection point or will pass it by 2020. Nearly half of the survey respondents believed their organization's traditional business model will be obsolete by 2020.
Yet fewer than half said their organization has a digital strategy in place.
Digital disruption is real
"It's time for businesses to take digital disruption seriously," says Abbie Lundberg, Harvard Business Review contributing editor and author of the report. "Many firms struggle with what it means to be a digital business and how to get there. But given what we heard from global leaders, becoming a digital business is the top priority for every leader who wants to survive beyond 2020."

Microsoft Abbie Lundberg, contributing editor for Harvard Business Review Analytic Services, and Judson Althoff, executive vice president of Microsoft's Worldwide Commercial Business, talk onstage. (Click for larger image.)
Lundberg says some of the organizations that have yet to enact a digital strategy are delaying by design. Given how rapidly things are changing in their industries, they say they value flexibility over formal planning. Others have taken a decentralized approach to innovation, pushing it to the edges of the organization in the hopes of gaining more local relevance.
But, she says, organizations in the "digital leaders" bucket — the 16 percent of respondents that rely on digital technologies for most of their products and operations — are the most likely to have centralized their digital efforts and to have developed and communicated a formal digital business strategy. They were also the most likely to have their CEO leading the charge (43 percent) on digital transformation. CEOs of hybrid organizations (some products/operations that rely on digital technologies) and non-digital organizations (few if any products/operations depend on digital technologies) were also most likely to lead digital transformation efforts, at 29 percent and 25 percent, respectively.
"It's real," Lundberg says. "The thing that surprised me is that even those non-digital companies, they're just as aware of what's happening, but they're not doing anything. It really came down to a lack of leadership."