Cognizant-Verizon alliance offers enterprise digital transformation services
While the details of the Cognizant-Verizon collaboration are vague, it's clear that IT service providers will seeking new angles to compete.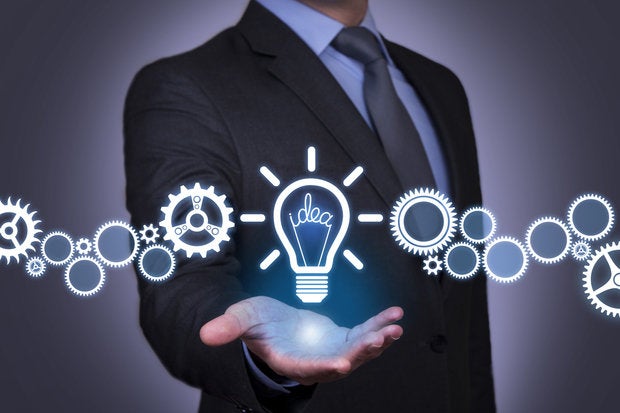 Verizon and Cognizant announced last week that they are teaming up to provide IT outsourcing customers joint offerings in the areas of digital transformation, integration, and business process support with a focus on customer experience and the Internet of Things (IoT). And industry watchers say the pairing is likely one of many IT services customers can expect in the near future.
"Digital transformation is the new trend and you will see more and more providers trying to find an angle to compete," says Katharine Rudd, managing director with IT outsourcing consultancy Alsbridge. "There will be more partnering and acquiring to try to differentiate in a very flooded market."
The two companies say they will provide large-scale demonstrations at Verizon's Innovation Centers in San Francisco and Waltham, Mass., with a focus on social and mobile solutions, analytics, cloud computing and sensor technologies.
"At the heart of this is really an ability to showcase and demonstrate shared solutions for joint current customers and prospects," says Charles Sutherland, chief research officer at outsourcing analyst firm HfS Research. "It's a recognition that they have mutual major clients who want to see IoT and related solutions in person at the concept and demonstration level and that they can create localized innovation centers to do this and then to begin the process of converting those discussions into consulting, development and implementation customers."
Cognizant and Verizon partnership offers more complete digital strategy
While the details of the alliance are unclear, the two companies combined have a better shot at digital strategy business than they do on their own. Verizon brings expertise in IoT connectivity and management while Cognizant knows how to create opportunities in consulting, deployment and integration, says Sutherland. "Verizon leads with mobility, but with the market quickly advancing they need to enhance their core offering. By partnering with an outsourcer they are aiming to get to buyers on other sides of the business that they don't typically see," Rudd explains. "Cognizant, meanwhile, has developers working with enterprises on digital transformation, but has limited market share and core real estate. Together they will look to make the business case for digital transformation that combines Verizon's engine of cloud, network and mobility together with Cognizant's platform of developers."
And the additional focus on advancing customer experience management with digital technologies is overdue in the IT services space, according to Yugal Joshi, leader of Everest Group's digital, cloud and application services research practices. "This is a good development for the industry in general," Joshi says. "Despite all the claims around customer-centricity, customers are not getting the value they should ideally derive. The customer experience leaves a lot to be desired. Mostly the customer experience initiatives are piecemeal."