CIOs tasked with federal IT overhaul battle culture and bureaucracy
Government officials urge CIOs to work with senior management to break down cultural and operating siloes. To be successful, IT and the business units must work together in common cause on shared services, data centers and cybersecurity.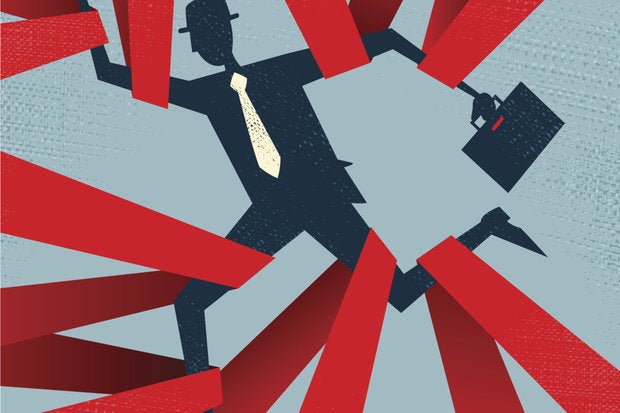 Credit: Thinkstock
WASHINGTON -- Federal agencies large and small are in the midst of a wave of ambitious IT projects, but their relative success hinges in large part on the ability of the CIO to align the technology overhaul with the organization's mission and to secure the support of senior management.
In a panel discussion here at a government IT conference hosted by EMC, senior technology officials stressed the importance of eliminating the silos within government organizations to win support from the business units of the agency.
"It comes down to building the process, getting the buy-in as a CIO," says Barry West, CIO at the Pension Benefit Guaranty Corporation. "A lot of this is negotiation, getting your buy-in within the agency, getting folks to understand what you're trying to accomplish early on, rather than just telling them that they're going to be doing something."
The "buy-in" that West and other government leaders describe is of critical importance in addressing the cultural challenges that have slowed the evolution of agencies' IT operations.
The innumerable layers of bureaucracy that attend the scoping, procurement and deployment of new technology systems in the federal government already make major IT projects a heavy lift.
CIOs Face Cultural Resistance and Bureaucracy
But the CIO's job is further compounded by what many officials describe as an endemic cultural resistance to change, particularly when there is the perception among the staff that new technologies threaten to make certain job functions -- and the employees who perform those functions -- obsolete.
Those challenges have come into sharp focus as the Obama administration has been promulgating directives around areas like shared services and pooling information resources in multi-tenant, consolidated data centers.
"Culture and bureaucracy are the two barriers," Dan Morgan, chief data officer at the Department of Transportation, says of the challenges of breaking down the silos in which agency and bureau IT shops often operate. "People just need to stop hugging their data. People love their data so much."
Part of the friction can be explained by the traditional role of IT departments as a self-contained unit within the department or agency, Morgan says. In that environment, it's little surprise that the tech units and the business personnel can sometimes seem to be working at cross purposes.
"There's got to be a change in the way the CIO and IT partner with the business," Morgan says.
West echoes that call: "I think the end user community just needs to be really tied in a businesslike manner with the CIO and the CISO in each agency," he says "That would be my recommendation."