CIOs must make risky bets to become CEOs
Dawn Lepore parlayed her IT work at Charles Schwab in the mid-1990s to become CEO of Drugstore.com in 2004. She offers CIOs some pointers on how take it up a level.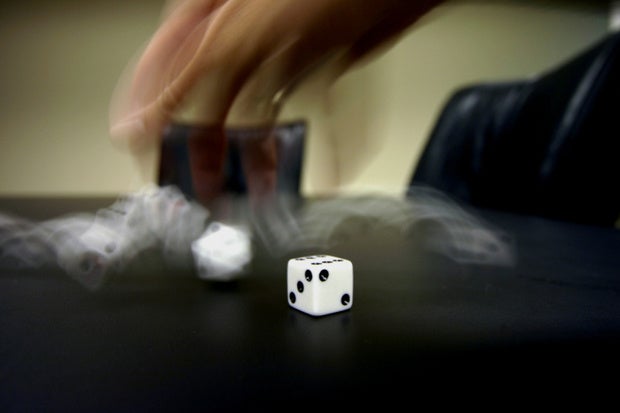 Implementing technologies to drive strategic advantages, coupled with the willingness to accept additional responsibilities and challenges, are table stakes for CIOs who aspire to become CEOs. That's the advice of Dawn Lepore, who as CIO of Charles Schwab boosted her stock with an ambitious move to the Internet.
"To take any CEO job, things change so rapidly, the marketplace changes, competition changes, you have to show that you can take on something that you've never done before or that you don't know anything about," Lepore told IT leaders at the Wall Street Journal's CIO Network show here yesterday. Lepore has worked as CEO of Drugstore.com from 2004 until it was sold to Walgreens in 2011. "You have to show that you're willing to take risks and deal with ambiguity."

Dawn Lepore discusses how she made the leap from CIO to CEO.
How CIOs can raise their profiles
Lepore's signature move was launching Charles Schwab's e-commerce business in 1998 after recognizing that the Internet was emerging as a new way for businesses to reach customers. "I thought that it was going to be the future if it works, and if it doesn't I'm going to be part of the past," Lepore says. "That made a big difference ... and it's about making sure that people know that you have broader aspirations.
CIOs have similar opportunities today in leading digital transformations, essentially remaking their businesses to be online, mobile and highly responsive to customers' changing preferences. Walgreens' move to allow consumers to refill prescriptions from a phone and Gold's Gym emphasis on customer engagement through its website and loyalty program are just two examples of this digital shift.
Apart from transformational IT projects, CIOs can raise their corporate profiles by accepting new, and often foreign responsibilities, says Lepore, who worked in technology, operations, administration, strategy roles during her career at Charles Schwab. Joining corporate boards, helps, too. Lepore says she broadened her business insight by joining multiple corporate boards, including eBay, Wal-Mart Stores, AOL and the New York Times. She credits her participation on these disparate boards with exposing her to how CEOs think and address challenges.
Make sure you offer value to the board
But, she says, CIOs interested in joining corporate boards must be sure they have something unique to bring to the table. "Do you have great international experience or understand cyber-risk better than everybody?" Lepore says. "Whatever it is, understand what your strengths are and try to figure out what company can benefit from your expertise."
She says it's easier for CIOs to become CEOs of companies that are heavily based on technology, as their technical and business acumen should serve them well. For example, "Drugstore.com was a retail company but it was completely technology-enabled," she says. Enterprise technology companies, which that sell to CIOs, are also good fits because the CIOs already know the customer to which the business is selling.