CIO Quick Takes: What you need to know about women in tech
We asked seven CIOs and other IT executives, who happen to be female, what they think everyone should know about women in technology.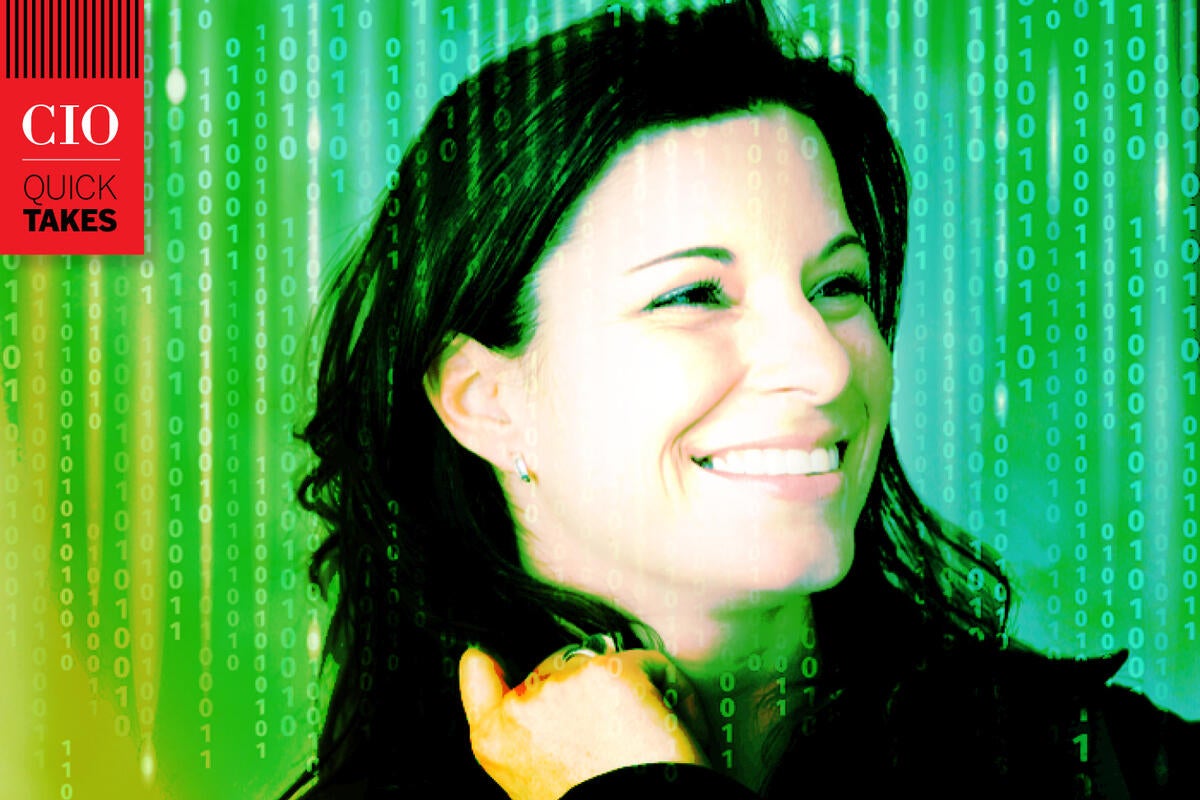 Only 19 percent of CIOs at top 1,000 companies in the U.S. are women, according to a study released last year by Korn Ferry, an advisory firm. (In case you're curious that's better than the number of CEOs and CFOs, which come at 5 percent and 12 percent, respectively. However, it trails the number of CMOs and CHROs, which come in at 29 percent and 55 percent, respectively, according to Korn Ferry data.)
While the roughly 1 out of 5 average is not particularly impressive in terms of diversity, we were curious about what those women IT leaders who climbed the ladder could share with the men and women who work in technology or interact with technology.
To find out we again teamed with our colleagues at the CIO Executive Council and posed this question to seven women IT executives:
"What should other IT leaders know about women in tech?"
Not surprisingly, the answers are diverse. Some celebrate the difference in how male and female approach challenges and opportunities:
There is scientific research that shows the differences between men and women's brains that prove this idea. I have read multiple studies that talk about a woman's ability to better connect the left and right sides of her brain better, which helps with taking on complex tasks simultaneously.
While others didn't think male and females leaders brought different skillsets:
Core technical skills are gender-neutral ... Level the playing field and always be conscious of decisions you make – be it pay, opportunity or just camaraderie. Let the best person get the opportunity and give the woman a fighting chance.
Read on to discover what successful women IT leaders think you need to know about gender equality in the tech field.
Usha Nakhasi, senior vice president and general manager, Service Benefit Plan Administrative Services Corporation

Usha Nakhasi, senior vice president and general manager, Service Benefit Plan Administrative Services Corporation. Credit: Service Benefit Plan Administrative Services Corporation
Women have all the STEM skills the industry needs but can be an overlooked IT resource. We have a great capacity to adapt to changes in the marketplace, are open to ideas and take the time to objectively weigh them before making a decision. Taking this time for analysis may give the impression that we are not as knowledgeable, but it is a key part of our decision-making process, one that leverages our organizational skills and our attention to detail.
Building high performing teams is a key objective for many women. We are skilled at collaboration, building consensus and mentoring others. We do not use and discard team members, but look out for them rather than ourselves.