Cannibalism is good, and other things I learned from 60 Minutes' Apple report
Charlie Rose talked to Tim Cook on 60 Minutes, and the interview was enlightening.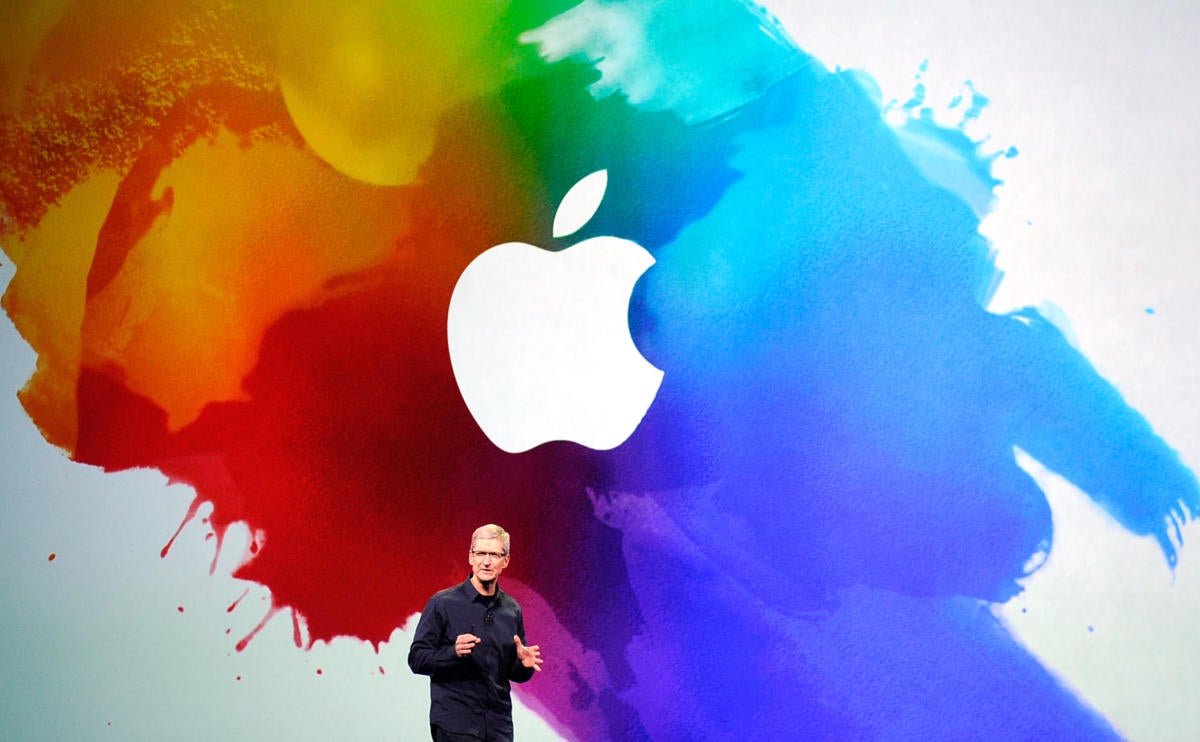 An inside look at Apple's laboratories isn't as rare as it once was. Over the past year, Apple has opened up its doors to Good Morning America, Backchannel and The New Yorker in a seeming effort to change its image as an ultra-secretive, inaccessible company ruled by the specter of an iron fist. Last night, 60 Minutes' Charlie Rose was the latest journalist invited into the inner sanctum, and Apple practically rolled out the red carpet for him.
But while Rose didn't uncover any real secrets (at least none that he told us about), his report was fascinating nonetheless. Every peek we've gotten in the media has shed the smallest sliver of light on Apple's private operations, but Rose's report wasn't the usual sanitized glimpse at life within Apple's walled garden. Throughout the tour, he revealed more than just how Tim Cook, Phil Schiller, and Eddy Cue operate between the public unveilings of new products; he showed a remarkably human side of the both company and its CEO, and even uncovered a few surprises along the way. Here are five things I learned:
Tim Cook is comfortable living in Steve Jobs's shadow
Cook has every right to want to distance himself from his larger-than-life predecessor, but when Steve Jobs's name was uttered—before Rose took a single step onto Apple's campus, mind you—he was respectful and reverent in a way that suggests he misses him as a friend more than an inventor. Everything Cook does is viewed through the prism of Jobs's genius, and in many ways his legacy has already been written; even if he succeeds, Steve will receive much of the credit, having built Apple from a company on the brink of bankruptcy into one of the largest in the world.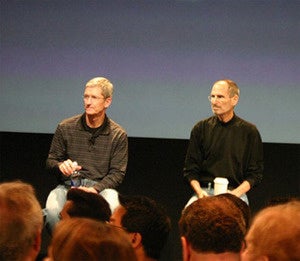 Tim Cook and Steve Jobs at a 2010 press conference.
It would be easy for Tim Cook to rattle off his own accomplishments—after all, he was with Steve nearly every step of the way—and talk about how Apple is different now, with a whole line of products designed after Jobs, but instead he spoke in glowing terms, saying, "I've never met anyone on the face of the earth like him before … who had this incredible and uncanny ability to see around the corner. Who had this relentless driving force for perfection."
He even invoked one of Steve's famous phrases, "insanely great," when talking about Apple's drive for perfection. It didn't seem like lip service, and while some people want to believe that Apple's halls are haunted, Cook made it seem like they're blessed, even protected, by its late founder.