Business first and IT second
How Steve Betts, CIO of HCSC, ensures that IT drives member value.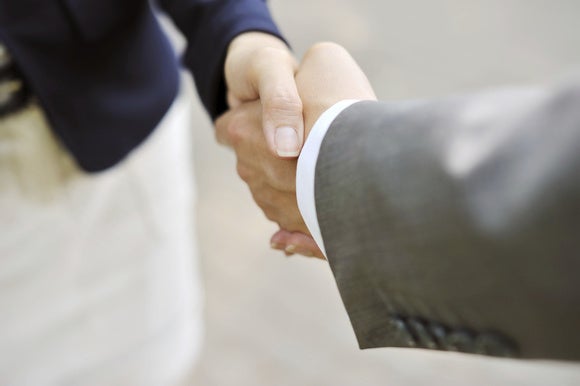 How does the CIO of the largest member-owned health insurer in the nation ensure that IT is driving member value? That's what I asked Steve Betts, CIO of Health Care Service Corporation (HCSC), a $30 billion healthcare plan serving nearly 15 million members across five states. As Betts describes, he uses a combination of organisational design, shared metrics, and purpose-driven goals.
How have you created a proactive, consultative IT organisation at HCSC?
When I joined the company two and a half years ago, I introduced the mantra that in addition to being world class IT professionals, we need to "be the business," with the goal of creating a deep connections with the business while also maintaining the enterprise scale and standardisation of a best-in-class IT shop.
We developed a model based on a set of nine IT portfolio teams that are embedded in our lines of business (group, government, and retail) and in our business areas (claims and customer service, for example). Each portfolio team has an IT leader and a dedicated team of business solution leads, business architects and business analysts who are all focused on a business-centric set of responsibilities. These portfolio teams do not create an IT strategy that follows a business strategy; they work in partnership with their area's business leadership to create one integrated strategy that covers people, process and technology.
How do the portfolio teams interact with your IT delivery people?
Our IT portfolio teams leverage a set of enterprise services and functions in a matrixed model. Application development, maintenance, infrastructure, architecture, and security are all matrixed across the portfolio teams; they create process standardisation and delivery excellence in the context of deep business partnerships. This model reinforces a business focus while maintaining enterprise strength.
How do you ensure that the conversations with your business partners are focused on strategy and innovation?
We've done that by beefing up our IT strategy and innovation capabilities. We have a dedicated team for strategy and a dedicated team for innovation, and both are focused on developing new ideas and partnering with outside organisations, such as healthcare incubators and startups. These teams hold monthly innovation forums that bring together our IT portfolio teams and our business partners to talk about how IT can drive new ways to serve our members.
When we get to the point of doing a deep dive into a new technology, like machine learning or artificial intelligence, we conduct that research as a matrixed team. Members from our strategy and innovation teams pair up with members from our portfolio and business teams. This way, we have an integrated team that looks at start-up or incubation opportunities.