Bimodal IT: A two-pronged approach to delivering innovation and maintenance
One group is tasked with keep-the-lights-on functions, the other on business-advancing tasks. Is this new setup the answer to IT's dual responsibilities?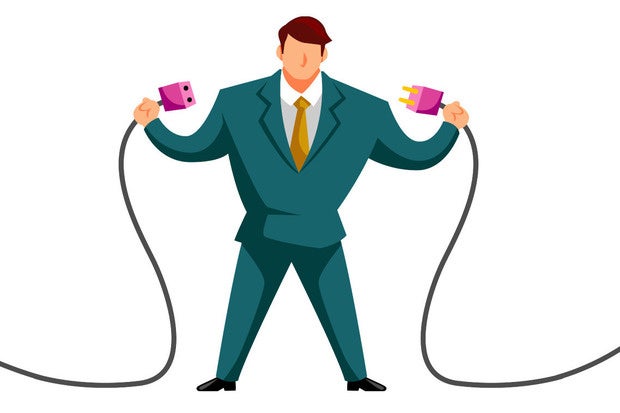 It's a feeling that's all too familiar in many an IT department: On the one hand, staffers need to keep the lights on, the systems humming, the uptime up. On the other, they're being asked to help their companies innovate, and to do so at an ever-faster pace. It's almost as if they're being torn in two.
Given that pressure, some IT leaders are taking the bull by the horns and creating what's called bimodal IT -- where one group is tasked with the keep-the-lights-on functions while the other handles more innovative, business-advancing tasks. As Gartner describes it, the first mode is traditional -- emphasizing scalability, efficiency, safety and accuracy. The second mode is nonsequential -- emphasizing agility and speed.
"CIOs can't transform their old IT organization into a digital startup, but they can turn it into a bimodal IT organization," says Gartner's Peter Sondergaard, senior vice president and global head of research. "Forty-five percent of CIOs state they currently have a fast mode of operation, and we predict that 75% of IT organizations will be bimodal in some way by 2017."
Schindler Group, a Lucerne, Switzerland-based company that manufactures elevators, escalators and moving walkways, is embracing the bimodal IT concept.
CIO Michael Nilles says the IT department needed to bring more innovation more quickly to the business, so the company in 2013 created Schindler Digital Business AG, the company's digital business unit. Nilles is CEO of that unit.

Schindler Group Michael Nilles
"It's very important when you have an established organization to give room for innovation, and you usually can't do that within the boundaries of an established organization," he says. "So whatever you call it, you have to have it within another unit. You need teams focused on a new innovative piece."
He says the move is paying off for the company, which has embarked on a digital transformation that has used technologies, such as the Internet of Things and mobile platforms, to make its equipment smarter, its workforce more efficient, and the company better connected and more responsive to customers.
"It's really allowing us to have a faster, more risk-taking approach. You have the start-up mentality," he adds. "Traditional IT organizations have been taught to focus on standardization and 100% perfection. Now in this new world, you have to be fast and put the user in the center."
He says a large chunk of the team is located in Shanghai, China, which is one of the company's big growth markets. "You have to be close to the customers," Nilles says. Team members also work in Morristown, N.J., and Lucerne.