Behind the scenes at security conferences
Katherine Teitler shares an insider view of security conferences in an effort to help security leaders improve the value they get when attending, speaking, or both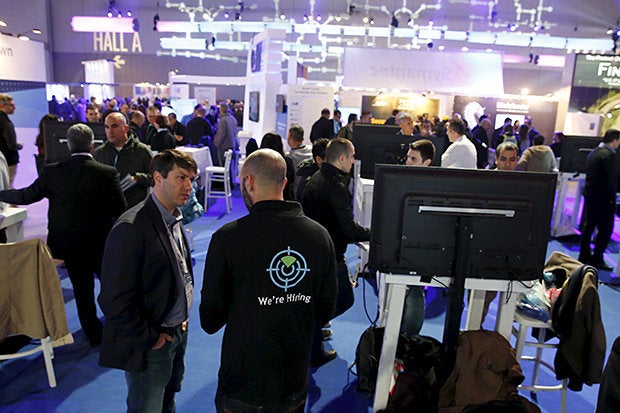 Ever wondered what goes on behind the scenes at a security conference? Maybe what it takes to get your talk accepted? Or perhaps how to get the most out of your attendance?
I met Katherine Teitler last year at InfoSec World and was impressed with the quality and depth of the conference she produced. It made it easy for me to come back this year to host the CISO Leadership Summit just to work with her again. And again, I was treated to a few days of great conversation and even some new thoughts.
Katherine Teitler (@katherinert15, LinkedIn) is the Director of Content for information security at MISTI, where she programs conferences, including InfoSec World, one of the industry's longest running events, and works with security SMEs to build classroom training. She also writes and managesMISTI's infosec News & Trends, and contributes blogs and articles to third-party sites.
Over the last year, I witnessed the effort she puts into the show. As this year was wrapping up, I suggested she share some "secrets" for our benefit. Here are the five questions we discussed. Lots of value packed into this one!
Conferences are huge productions. Where does it start?
Most are familiar with the call for presentations (CFP) or related approach. As a security conference planner, CFPs are really helpful. They allow me to see what's of interest to the industry and to source new speakers. I've built a good network over the years, but there are always great, new SMEs who have something useful to share.
Misconceptions about the purpose of a CFP abound. To begin, submitting to a conference versus being asked doesn't mean you're not "top of the list." Ian Amit, an industry veteran and well-respected speaker submitted to InfoSec World 2016. His talk ended up being one of the most popular and highly rated talks!
Some people also think that to be chosen to speak at a conference, they have to have a "rock star" name. That's definitely not true; conference producers don't just pick the "biggest" or most familiar speakers to present. Sure, it helps with marketing if the speaker is well-known, but the end goal is substantive, engaging talks. Having a name in the industry doesn't mean you have more or better knowledge than others, and not having that notoriety doesn't mean you don't have something really valuable or interesting to share. The CFP submission process provides a glimpse into the potential presenter's knowledge and thoughts, regardless of his or her name or title.
The benefit of a CFP is new ideas - it's a way for ANYONE to speak up and have a conference producer or committee take a look. It exposes the conference (and industry) to new speakers, and it's a chance to socialize the conference. CFPs help the organization get the message out before the program is built. We know that most people attend conferences to learn new things and network with others, but with so many security conferences happening at all times, all over the world, a CFP helps promote the event and, at least, put the event dates in front of speakers and attendees.