Around the world with BYOD
More than half of employees across the global bring a mobile device to work. However, when you look at individual countries, the results vary wildly in terms of ownership and adoption -- surprisingly, some tech-loving countries are lagging behind.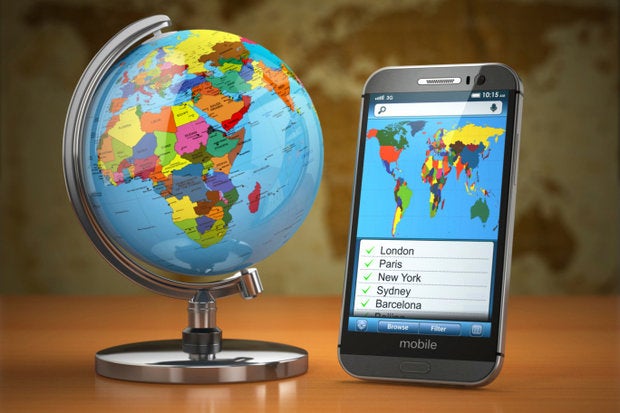 Credit: Thinkstock
Unlike most technology trends, the Bring Your Own Device (BYOD) phenomenon is tied closely to culture and norms. As a result, BYOD adoption varies widely country by country, as a recent Dell study on global workforce trends shows.
Dell, Intel, TNS and Cascade Insights collectively interviewed 20 workforce experts in a dozen countries. The study found that more than half of employees globally are doing some form of BYOD, either on their own or under a company initiative. Yet some countries such as China and UAE are BYOD hotspots, while Brazil and Germany are not. What gives?
"There's a cultural element and a maturity element," says Steve Lalla, U.S. vice president and general manager at Dell.
The United States, for instance, is one of the most mature countries along the BYOD path. Many people have embraced the blended work-life culture, and companies support them with remote-work policies. Moreover, consumers often buy the latest smartphones, tablets and laptops and want to use them for work so they don't have to carry around two devices all the time. It's a land ripe for BYOD, and U.S. companies jumped on the bandwagon.
However, BYOD has met some resistance lately due to privacy concerns and usability issues stemming from IT trying to secure the devices. A Canadian executive who didn't participate in the Dell study told CIO.com that Canada lags the United States in the BYOD journey by a few months, and so he's mindful that a BYOD slowdown might happen in Canada as well.
Europeans Expect Employers to Provide Mobile Devices
BYOD is stalling in Europe, too, according to an IDC Europe report earlier this year. One reason is that employees simply expect the company to provide a mobile device for work. "There's a cultural expectation here that your employer will provide you with the tools you need to do your job," says John Delaney, associate vice president of mobility at IDC. "You don't expect to have to buy it yourself."
In Brazil, workplace regulations require corporations to provide all required technology to employees, according to the Dell study. In terms of IT maturity, many Brazilian companies lack the infrastructure and security requirements to easily integrate BYOD. As a result, BYOD hasn't taken off there.
"If you are using a laptop or you see that around you people are using laptops, 100 percent belong to the company," says Ricardo Massola, international ergonomics consultant in Brazil. "Here in Brazil, we don't have the same cultural policy that you can bring your own things to the office."
Then there are countries such as Russia where BYOD is stymied because of the high cost of ownership of the latest devices. That is, employees might not have the money or desire to dig into their pockets to buy a device that also benefits the company. They'd rather access new technology and have the company foot the bill.