Are you prepared for Gen Z tech workers?
Think millennials are complicated? It doesn't get any easier with Gen Zers, who will enter the workforce en masse shortly. The two generations share some similarities but also some stark differences.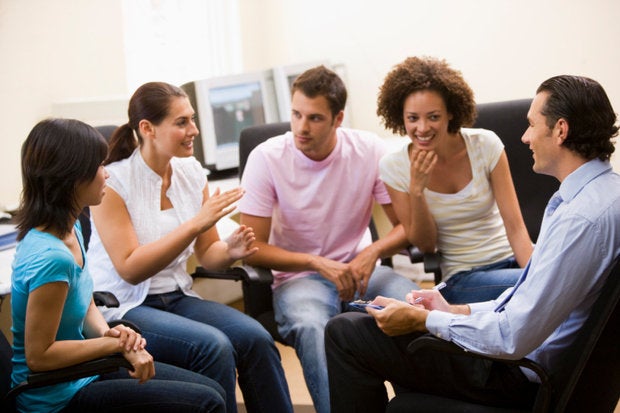 Credit: Thinkstock
Millennials and their quirky work habits get all the attention these days, but the younger Gen Z is turning out to be even more of a mystery.
Research and consultancy firm Millennial Branding and staffing company Randstad surveyed more than 1,000 people from each of the younger generations, Gen Z (ages 16 to 20) and Gen Y (ages 21 to 32), and found that Gen Z exhibits startling differences with Gen Y while sharing certain qualities with the older Gen X. Surprisingly, the survey also found that digital natives — Gen Y and Gen Z — don't rely on technology as much as you'd think.
Some of these findings may prove especially valuable to hiring and managing an amalgam of generations.
Money Isn't Everything (But It Means More to Gen Y)
Only 28 percent of Gen Z respondents said money would motivate them to work harder and stay with their employer longer, compared to 42 percent of Gen Y. Among Gen Zers, short-term money doesn't appear as much of a driving force compared to long-term career advancement.
In contrast, Gen Yers are primarily motivated by money probably as a result of having lived through the recession during their formative career years and suffering the indignities of having to move back home after college.
"Gen Z has a clear advantage over Gen Y because they appear to be more realistic instead of optimistic, are likely to be more career-minded, and can quickly adapt to new technology to work more effectively," says Dan Schawbel, founder of Millennial Branding and author of Promote Yourself. "Additionally, since Gen Z has seen how much Gen Y has struggled in the recession, they come to the work place well-prepared, less entitled and more equipped to succeed."
Like Gen Xers who watched their parents get laid off or forced into early retirement despite decades of service, the younger generations don't put much stock in company loyalty. Gen Yers expect to work for five companies in their lifetime, while Gen Zers plan to work for four, the study shows. Even having a "good boss" doesn't matter much in terms of preventing younger-generation employees from jumping ship.
Chips of the Gen X Block
Gen Z has more of an entrepreneurial spirit than Gen Y, which harks back to Gen Xers who built modern-day Silicon Valley and spawned the dot-com boom. The study found that 17 percent of Gen Zers want to start a business and hire others, compared to 11 percent of Gen Yers.
"Gen Zs are the children of Gen Xers so it makes perfect sense that they would have a lot in common with them," Schawbel says. "Gen Zs are also most influenced by their parents when it comes to career decisions, over friends and teachers."