Apple's Tim Cook breaks into top 10 CEO list
Honeymoon over for Microsoft's Satya Nadella, who doesn't make the first 50 in annual Glassdoor rankings.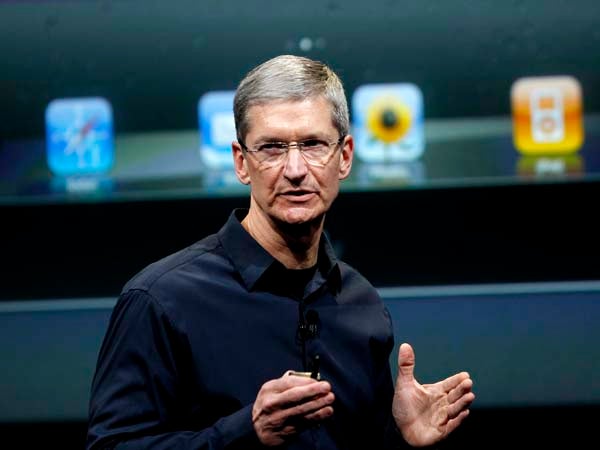 Apple CEO Tim Cook
Apple CEO Tim Cook today moved up several spots in an annual ranking of the top chief executives in the U.S., climbing eights spots and breaking into the Top 10 for the first time.
Cook received an average approval rating of 94% from Apple employees -- current and former -- on Glassdoor, an online jobs and careers website, between April 2014 and April 2015. That was an increase of two percentage points, which in Glassdoor's rating system is not statistically significant.
The rise in the rankings was, however. "Tim Cook is changing the regime at Apple, but only slightly," said Scott Dobroski, a community expert at Glassdoor who analyzes his firm's data. "He's more transparent and open with the company and the world than was Steve Jobs. Apple employees seem to appreciate the subtle changes because people loved Jobs."
As in previous Glassdoor CEO rankings, Cook remained behind several other technology CEOs, including Google's Larry Page (No. 1), who posted a 97% approval rating; Facebook's Mark Zuckerberg (No. 4); and Scott Scherr (No. 5), who heads human resources and payroll software maker Ultimate Software.
Page jumped 10 spots from last year and raised his employee approval rating by four percentage points. Zuckerberg climbed six positions and boosted his approval by four points.
"Employees saw Page more in the forefront this year," Dobroski said when asked if there was an explanation for the Google CEO's rankings jump. "They're seeing him more, he's taking part in more company events. And he's making their lives better with more benefits for families. For example, Google gives the same amount of paternity leave as for maternity leave."
Other technology CEOs in Glassdoor's top 50 included T-Mobile's John Legere (No. 14, with an approval rating of 93%), Salesforce's Marc Benioff (No. 21, 92%), Intuit's Brad Smith (No. 36, 91%), Intel's Brian Krzanich (No. 39, 91%), and Adobe's Shantanu Narayen (No. 47, 89%).
Microsoft CEO Satya Nadella again failed to make the top-50 cut.
Nadella, who took the CEO office in February 2014 from Steve Ballmer, scored an 81% approval rating, Dobroski said. "He wasn't super close to the top 50," Dobroski said. "He was certainly above the average approval rating of 69%, but there were several dozen CEOs between him and No. 50."
Nadella's numbers were dramatically higher than his forerunner. Last year, Ballemr's 2013-2014 rating plummeted to 39% from the prior period's 47%.
"But the honeymoon is over for Nadella," Dobroski said. "He's starting to settle in." During Nadella's first quarter in office his rating was slightly higher than where it ended as a year-long average, which is typical of a new CEO, he said.