Apple's partnership with IBM leaves CIOs hanging
CIOs have had little choice but to watch iPhones and iPads proliferate on their networks, even if securing and managing them is an IT headache. While the news of Apple and IBM joining forces in the mobile enterprise market grabbed headlines, CIO.com's Tom Kaneshige writes the partnership fails to address BYOD concerns.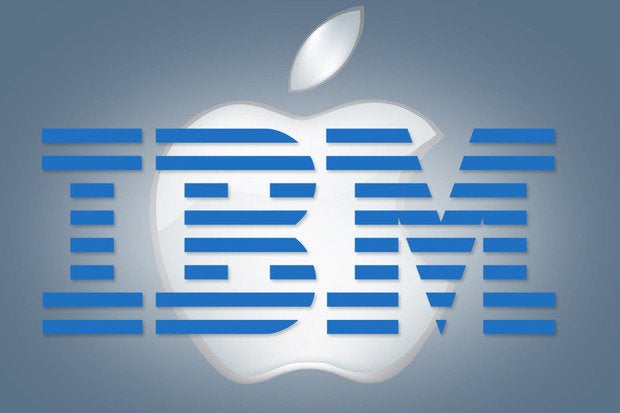 The big news this week of Apple and IBM joining forces to dominate the mobile enterprise market makes a great story -- at least on the surface.
It's an odd-couple tale of a blue jeans-clad Silicon Valley creator of the coolest mobile consumer devices on the planet marrying a suit-and-tie tech giant from New York with multi-billion-dollar investments in cloud services and business-to-business relationships with the world's biggest companies. They plan to make more than a hundred offspring starting this fall: exclusive mobile apps serving vertical industries.
But strip away the veneer, and this marriage leaves a serious question. In announcing the partnership, Apple and IBM didn't address the number 1 issue with iPhones and iPads in the enterprise: security and management.
For the last few years, CIOs have faced the onslaught of iPhones and iPads on their corporate networks. These new-fangled devices covertly made their way into companies via the pockets and purses of top executives and, later, en masse through the back door. Today, the on-again-off-again love affair with the Bring Your Own Device (BYOD) trend has turned consumer tech in the enterprise into a revolving door.
Part of the problem is that securing and managing iPhones and iPads, as well as the data that flows through them, has proved to be a huge challenge for IT. When CIOs looked desperately to a Steve Jobs-led Apple for help, they received the cold shoulder. The response from Apple seemed to be, "It's not our problem. Deal with it."
Third-party mobile device management (MDM) vendors rushed to fill the void, and the MDM market turned red-hot with premium-priced acquisitions and initial public offerings. VMWare bought AirWatch for $1.54 billion in January. MobileIron raised $100 million going public in June. Even IBM got in the game, acquiring Fiberlink and its MDM solution MaaS360 late last year.
Google's Android also rode Apple iOS's coattails into the enterprise. At the Google I/O event last month, Google took the reins of the mobile security problem in the enterprise by announcing plans to add secure container technology -- similar to Samsung's Knox -- deeply into open-source Android. It's a critical point, because device management and security really need to be done at the operating system level.
Nevertheless, MDM vendors and Android will likely suffer at the hands of the Apple-IBM juggernaut.
"While this partnership is great news for corporate America, it isn't for MDM vendors such as the recently public MobileIron and the potentially public Good Technology, who now face even tougher competition, as IBM has its own MDM offering with MaaS360," says Yaacov Cohen, co-founder and CEO at Harmon.ie, a developer of enterprise mobile collaboration software. "This move relegates Google and Android to a distant second in the enterprise market, if not even third after the Windows Phone. After Samsung's drop of Knox last week, it has been a tough month for enterprise Android."