Anonymous employee feedback tells only part of the story
Trust, communication and transparency are key for IT organizations to maintain a healthy and productive workforce. But how do you get there?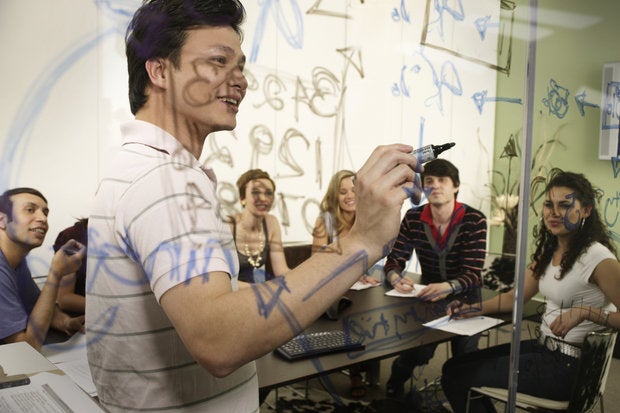 To compete successfully in a global, digital economy, your organisation needs open communication and honest feedback from your employee. But if you're using only anonymous feedback tools to further transparency, you're only getting half the story.
Communication and trust are key to greater transparency, and a healthy and productive workforce. But many of the mechanisms companies use to achieve open communication rely on anonymous feedback, which can actually be detrimental to transparency. Striking a balance between transparency and anonymity is tricky, and there's no "right" amount of either -- it all depends on the individual needs of your organization.
The evolution of transparency
The meaning of transparency has evolved to include more than just sharing information. It's also about establishing trust so employees will raise their hands, identify themselves and open the door to two-way communication that leads to resolution, says David Hassel, CEO of employee engagement platform 15Five.
"It's a widely accepted belief that employees feel safe and will be truthful under anonymous circumstances. We agree that anonymous feedback had its place, but 'modern transparent' engagement encompasses open communication that can flow both ways. If you're just adopting an anonymous feedback tool and calling it a day, then you're missing part of the point. OK, great, you're getting all this information. But you have to think, would people say this if it weren't anonymous?" Hassel says.
While anonymous feedback is important to have, it shouldn't be the only tool you use to highlight issues and points of conflict -- or to identify strengths and recognize greatness in an organization, according to Hassel. Part of transparency is not just soliciting and responding to feedback, but actively working to rectify problems and resolve conflicts.
"If an anonymous source tells you, 'There's an issue with my team,' you can't do anything about that if you don't know who's reporting it, which team it involves and what's happening. If someone's staying anonymous because they're afraid of retribution or retaliation, then you have a much, much bigger problem," Hassel says.
Anonymous is hiding something
That's a major consequence of anonymous feedback tools, says Colleen McCreary, CEO of CCK Partners, a consulting firm that helps businesses scale their people, infrastructure and operations.
"All these anonymous tools tend to have the opposite effect. The message they send is, 'the only way we're going to take your feedback is if you give it secretly.' You also don't want to encourage any pettiness or nasty behavior that can occur when people remain anonymous," she says.
Josiah Humphrey, co-founder and co-CEO of software development firm Appster learned this the hard way after using anonymous feedback tools turned into a system for complaints without also providing suggestions for resolution or constructive criticism.