A fight brews over U.S. worker protections
The U.S. has little time to sort out the arguments over federal rule that lets STEM grads work on a student visa.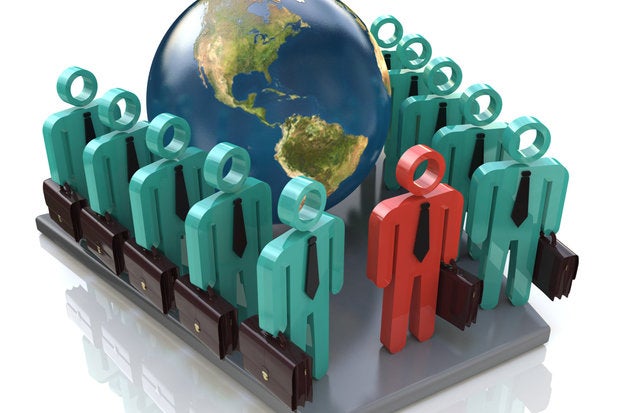 The U.S. worker protections in a federal rule allowing STEM grads to work on a student visa for up to three years is stirring controversy. Broadly, businesses want fewer restrictions as labor advocates seek more.
The government, as part of its proposed Optional Practical Training (OPT) extension for STEM (science, technology, engineering, math) students, wants employers to attest -- in a sworn statement -- that they "will not terminate, lay off, or furlough any full or part-time, temporary or permanent U.S. workers" as the result of hiring an OPT worker.
The proposal includes restrictions about how the program is managed and monitored, and whether students on OPT can be employed by staffing agencies.
The U.S. wants to extend the OPT program for STEM students from 29 to 36 months. The broad intent is to offer some "protections" for U.S. workers as part of the seven-month OPT extension.
More than 40,000 comments have been accepted about the proposed rule. Industry groups waited until the end of the filing period late last month state their concerns.
The U.S. introduced a new OPT regulation in October after a court found that the U.S. erred by not seeking public comment on the initial rule in 2008. The earlier rule extended the OPT program for STEM students from 12 to 29 months. The court gave the U.S. until Feb. 12 to fix the program. If U.S. fails to respond to the court order, affected foreign students on an extension may be given 60 days to return to their home countries.
Two separate filings illustrate the tensions brewing over the rule and a sharp divide about what the final rule should include. One filing comes from Microsoft, a corporate leader in H-1B visa lobbying; another is from the AFL-CIO.
Microsoft says the new regulation overreaches and includes a "blanket prohibition against layoffs or furlough," Jack Chen, assistant general counsel at Microsoft, argued in a comment about the rule submitted to the government.
Employers who hire OPT workers could be restricted "from terminating employees for cause in a wide range of situations," argued Microsoft, as a result of the requirement that employers attest that they won't terminate a U.S. worker. The company wants the word "terminate" eliminated from the attestation.
On the other side, is the AFL-CIO, which says the OPT extension could "adversely impact" U.S. workers in a number of ways, including wages. The labor group wants to require employers to pay OPT workers the same rate they pay local workers, and to take into account, as well, the disparity in benefits.