9 ways corporate fitness and wellness programs will change in 2016
Enterprise-wide fitness challenges and wellness programs had a banner year in 2015, thanks in no small part to the proliferation of activity trackers and other wearables. In 2016, organizations will look for programs that take employee health a step further.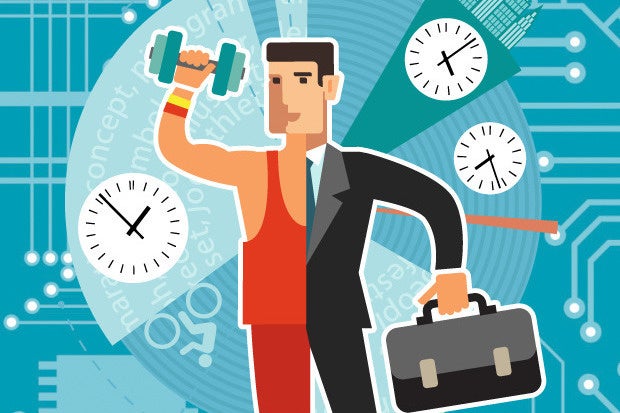 Employee fitness and wellness programs continued to grow in popularity during recent years. For example, 70 percent of U.S. employers now offer some kind of employee wellness program, up from 58 percent in 2008, according to a study released in June 2015 by the Society for Human Resource Management.
Despite this notable increase, enterprises will face challenges in 2016 related to their fitness and wellness programs, including ongoing security and privacy concerns among employees and the need to keep staff engaged with new features, rewards and challenges.
Here's a look at some of the top trends in technology-backed fitness and wellness programs for 2016.
Wearables, and emotional and spiritual wellness in 2016
Enterprises will continue to make large investments in walking-based challenges, weight maintenance programs and other physical health initiatives. However, organizations will in 2016 increasingly add or expand programs "that nurture the emotional, spiritual, and social aspects of wellbeing," says Dr. Rajiv Kumar, founder and CEO of ShapeUp.
The trend of incorporating "mental well-being" into corporate health programs is gaining traction in places such as Silicon Valley, according to Nichol Bradford, founder of the Transformative Technology Lab in Palo Alto, Calif. Some tech companies are "looking into ways to incorporate wearable gear that measures brainwaves, as well as meditation programs that help employees better communicate and become leaders," he says.
Don Joos, president and CEO of ShoreTel, recently took some time during a company meeting to update the organization on his vision of wellness, which includes mind, body and spirit, according to Jennifer Campbell, ShoreTel's senior HR manager. "He encouraged employees to define their own routines and gave a call-to-action for employees to help their peers live a healthier lifestyle."
Subsidized activity trackers for employees' significant others
Houston Methodist, a hospital chain, is among a number of organizations that not only subsidize the cost of Fitbit activity trackers for its employees but also for their partners and spouses, according to Heather Kennedy, director of customer success at Fitbit Corporate Wellness. Kennedy expects more companies to follow Houston Methodist's lead in 2016.
Emory University is also considering subsidized Fitbits for its staff's spouses and partners in 2016. "Social support is important" in getting employees to sign up, participate, and stay motivated not only during a fitness challenge, but also all year long, says Michael Staufacker, director of the university's health management department.
Fitness and wellness programs will use new tech in 2016
Many modern corporate fitness and wellness programs already employ activity trackers, but 2016 will bring additional technologies and applications into the mix.