8 top digital transformation stories of 2016
CIO.com looks back at key digital transformations CIOs shepherded in 2016.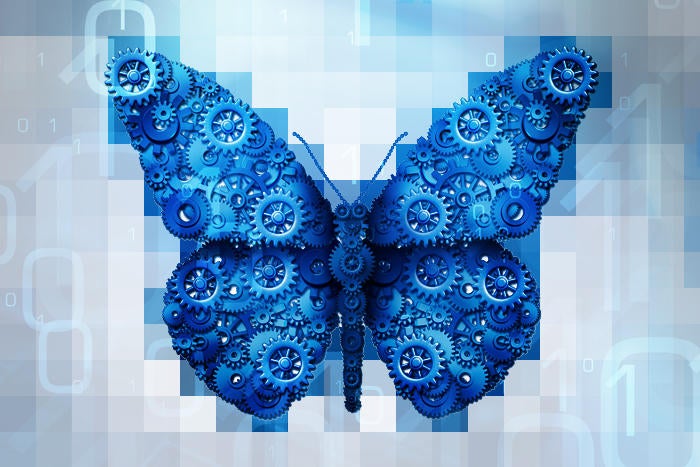 Locked in a footrace with rivals to lure new customers, companies are increasingly expanding existing or building new digital capabilities to make business processes more efficient or improve customer service.
Digital products and services take many forms, from mobile banking apps to internet-connected refrigerators that self-monitor their temperature. Such capabilities are typically augmented by analytics or to help CIOs gauge the digital tool's effectiveness.
CIOs are spending 18 percent of their budget in support of digitalization, a figure expected to increase to 28 percent by 2018, Gartner analyst Andy Rowsell-Jones told CIO.com in October after surveying 2,600 CIOs worldwide. Going digital often means significant challenges and consequences, says Rowsell-Jones, adding that companies are overhauling their business models and allocating more of their IT budgets to catch digital disruptors. "You're seeing products become services in the digital ecosystem," says Rowsell-Jones.
The stakes are high. Leading digital companies generate better gross margins as well as better earnings and net income than organizations in the bottom quarter of digital adopters, according to Harvard Business School (HBS). Leaders post a three-year average gross margin of 55 percent, compared to just 37 percent for the digital laggards.
As we hurtle toward 2017, CIO.com is taking a look back at some of the top digital transformations that showed up on our radar in 2016. None of these CIOs would claim that their digital journey is complete. You could argue that that the transition to digital is never really over, as companies continuously release code and ship minimally viable products. But these eight strategies stood out for their ambition and audacity in an age where some CIOs feel it's too risky to shine.
JetBlue
At JetBlue, CIO Eash Sundaram has deployed high-speed internet and streaming, mobile payments, and other tools to improve passengers' experiences. Earlier this year the company launched JetBlue Technology Ventures (JTV) to invest in startups seeking to bring to the travel market machine learning and analytics as well as new approaches to customer service. Think of it as another channel for innovation. "If you just pile everything into the mothership, things don't move as fast as you want them to move," says Sundaram, who has also set his sights on near field communication as a replacement for self-service kiosks and check-in desks.
Dominos
Dominos Pizza has incorporated capabilities to allow consumers to place orders from any computing device. The company's AnyWhere platform allows you to place orders through smartphones, smartwatches and smart TVs, by entering orders into the Dominos website, and by tweeting and texting emojis. "Choice drives our whole mobile and digital platform," Vasconi tells CIO.com. "Millennials love that." Domino's current challenge? Getting Dom, its voice-activated virtual assistant, to understand and facilitate all of the different ways people order food through speech.