8 Leadership Lessons From Steve Ballmer
No one will forget Steve Ballmer's tenure at Microsoft. As he steps down from the board to bring his unique energy to owning the L.A. Clippers, here's a look at eight leadership lessons you can learn from the colorful former CEO.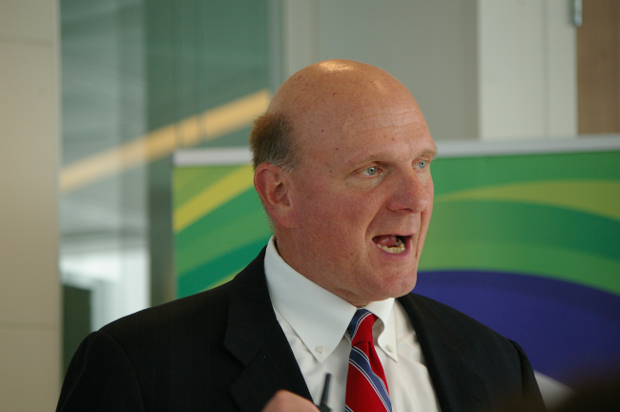 Credit: IDGNS
Steve Ballmer has stepped down from Microsoft's board, and he certainly won't be forgotten. I followed Ballmer closely in his years running Microsoft and learned a lot from both his successes and failures.
We often look at successful CEOs such as Steve Jobs or Jack Welch, assume they're brilliant and emulate everything they did. That's how we got forced ranking from Welch -- which turned out to be one of the major reasons behind Microsoft's slide.
Learning from the mistakes of others is often even more important than learning from their successes, since you don't have to repeat their painful experiences. Let's cover the things I learned from Ballmer that will color the advice I give other executives going forward.
Do a 100 Percent Makeover or Do Nothing At All
Before Ballmer took over Microsoft, there was the infamous "Monkey Boy" video, shot when he got in front of the Microsoft sales team for a motivational talk and told it to focus on "Developers, developers, developers!"
This tactic isn't at all unusual in motivational talks. Speakers are expected to be passionate and animated. Plus, his focus turned out to be prophetic: Apple and Google beat Microsoft with iOS and Android because they got more developers, developers, developers.
Rather than applaud Ballmer's performance and foresight, though, folks made fun of him. He took it to heart. Ballmer underwent a makeover, lost the passion and became a competent -- but dull -- public speaker.
Privately, Ballmer retained his passion, but it exhibited itself in stories of yelling or throwing furniture. This made him look a bit unhinged -- controlled in public, a bit crazy in private -- and didn't help his image at all. I think his passion was more of an asset than a liability, but if you're going to submerge a behavior, submerge it all the way and replace it with something equally compelling. The change didn't work for Ballmer because it wasn't needed and it wasn't done well.
Be Brief
Many people say in two pages what should be said in one sentence. Ballmer isn't one of them; he says in three words what others can't. This precision allowed him to personally touch more people.
When running a large organization or talking to media, rambling at best wastes time and at worst loses the point, causes the listener to daydream and may result in saying something you didn't intend to say. Ballmer always exemplified of brevity. This worked very well for him.
Numbers Matter
Ballmer was a numbers guy. In a world increasingly run by analytics, this will become an asset far greater than it was while he ran Microsoft. Numbers forces you to look at the measurable facts, to ask for solid information and to constantly challenge what's important.