7 ways to resolve IT outsourcing disputes before they happen
Follow these steps when negotiating your IT services contract to reduce the impact of disagreements — and potential litigation — on your business.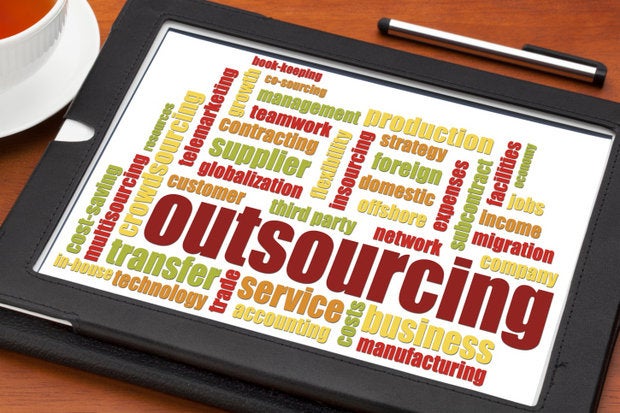 Disputes between outsourcing customers and their providers are like a clash between buffalo, says Daniel Masur, partner in charge of the Washington, D.C. office of law firm Mayer Brown. The parties bang heads, lock horns and make little progress other than giving each other a massive headache.
Disagreements during an outsourcing relationship are nearly impossible to avoid. Indeed, there are a number of inevitable sources of friction, including contractual ambiguity; deal points that require further negotiation; missed service levels; and changes in objectives, technology, or market conditions.
"I'd like to tell you if you are careful in drafting an outsourcing contract, you can avoid all disagreements. But they're inevitable," says Masur. "Given the corrosive impact of accumulating disputes on the relationship and the impact on the business--both the business of the client and the business of the supplier -- it's extremely important to have effective ways to deal with them."
Even short of litigation, festering arguments can lead to blown deadlines, unmet business objectives, and missed financial goals. However, there are several steps outsourcing buyers can take during the contract negotiation and drafting process that will make dispute resolution simpler, quicker, and less costly down the line.
Negotiate a clear, comprehensive outsourcing contract. It may sound self-evident, but many outsourcing agreement built atop ambiguity and promises. And the current rush to complete a deal isn't helping, Masur argues. "To the extent you can, it's really important to build in the time necessary to think through theses issues," says Masur.
"'Trust me' is great, but writing down what it is I trust you to provide is even better." Masur advises creating a clear description of service milestones, dates, deliverables, and performance standards. In addition, he suggests the inclusion of a dragnet or sweeps clause, which compels the supplier to perform services and functions performed by in-house staff during the one year prior to the contract even if not described in the statement of work.
Define a customized dispute resolution process. "Lots of deals that are done on cookie-cutter templates that consultants, procurement organizations, or lawyers may have," says Masur. Instead, outsourcing customers should consider what would work best in their specific cases, from dictating when disputes will be escalated to spelling out how collaboration will be facilitated. Such clarification is especially important in a multi-sourced environment since issues will have to be resolved across several IT service providers, Masur says.
Create leverage. A litigation-proof outsourcing agreement gives customers options when the things take a bad turn. Among those are the right to insource or use other providers on existing and new services, the right to withhold disputed charges, the approval or removal of key personnel, and the right to terminate for convenience or cause. One of the simplest yet most effective clauses is one that requires the supplier to use the customer as a reference.