6 ways to prevent burnout in your IT staff
Running employees ragged is bad for them – and bad for business. Take these steps to lower stress and boost productivity among your IT workers.
"By giving workers smaller chunks of work, you can give space to have less intense times between sprints; you have a sense that it's not forever," he adds.
3. Empower your people
Tech pros don't want to feel that they're cogs in a wheel, nor do they want to be micromanaged; rather, they want to feel they're making an impact and that they have input into decisions that drive results.
That's the philosophy at online mortgage lender Quicken Loans, according to Teresa Wynn, senior vice president for the office of the CIO at the company.
Wynn says the IT executives and managers at Quicken Loans strive to empower tech pros by creating a culture that allows them to take charge. Management principles, such as giving workers a degree of freedom and support to pursue their own ideas when tackling projects, as well as formal programs like Bullet Time, a weekly four-hour period when IT team members can work on projects of their own choosing, help achieve that goal, she says. These strategies help employees recharge their creative juices, stretch intellectually and try something different from their normal duties – all of which can help them feel energized instead of worn down, Wynn adds.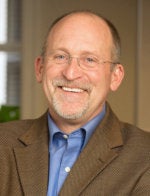 Dr. Reed A. Sheard, vice president for college advancement and CIO at Westmont College, takes a similar approach to management. He says he, too, finds that workers who feel empowered in their jobs and careers are less likely to burn out. To that end, he supports a culture of continuous learning where employees have the opportunity explore new technologies that can help them grow professionally.
He points to one recent conference attended by several staff members to learn about a new technology important to the college's IT strategy. Sheard says the workers came back invigorated and excited to use their newly acquired knowledge. "Focusing on servers and patch updates and backup requirements, nobody can do that indefinitely. You need to give people a chance to grow," he says.
4. Stop the daily grind
A veteran staffer on Jacobs' team at Mitre had the opportunity to spend part of his workday over several months learning about near-field communication – a technology he wouldn't use for his regular duties but that interested him nonetheless. Jacobs says the schedule shake-up seemed to boost the worker's morale, which is why Jacobs promotes such workplace variety.
"Grinding away on one thing too long is exhausting," Jacobs says. "Moving people from project to project, from organization to organization, from topic to topic really refreshes people, and when they return to where they were, they have a different perspective."
Previous Page 1 2 3 4 5 Next Page