6 corporate wellness and fitness strategies for 2017
Encouraging healthy habits can help improve workers' performance, reduce absenteeism and lower health care costs.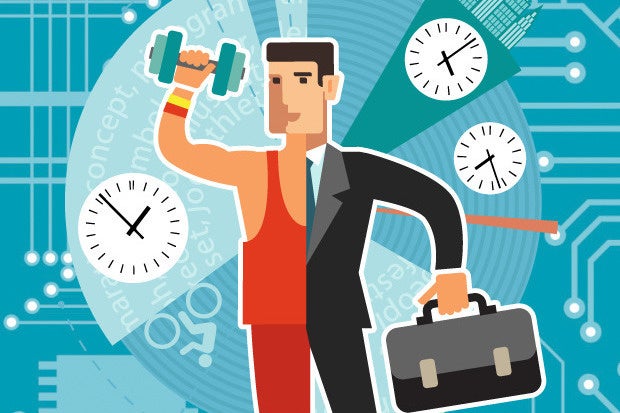 What do a tomato timer and bulletproof coffee have to do with corporate wellness?
I wondered the same thing as an attendee of the recent Fitbit Captivate conference in San Francisco. I'll answer that question later in this article. But first, let's focus on some of the strategies, lessons learned and tips shared by experts at the one-day conference.
(The Captivate conference was also scheduled for New York on May 18 and Chicago on Sept. 19.)
1. Focus your messaging on what wellness will mean to employees.
Getting employees engaged with corporate wellness programs — and keeping them engaged — is still a struggle for many organizations, said Amy McDonough, Senior Vice President, Strategy & Operations, Fitbit Health Solutions (formerly Fitbit Group Health).
The motivational messaging you provide employees can make an enormous difference in engagement, said Ken Resnicow, Ph.D., professor of Health Behavior and Health Education at the University of Michigan. The university's research shows that guilt, pressure and shame don't motivate. The message that "exercise is good medicine" doesn't work, either.
Instead of telling employees that "exercise is the most important thing you can do for your health," encourage them to think about what exercising might mean for them, Resnicow explained. "Most people don't value health per se," he said. "When you lose your health, you worry how it affects your ability to meet your goals. Health is really just an intermediary between who you are and what you want to achieve."
Resnicow advised HR professionals to focus on the goals employees want to achieve, such as playing baseball with their kids on weekends, rather than trying to motivate them by pitching improved health as a goal. Wellness isn't something people strive for; quality family time is.
2. Get the CEO involved in your wellness program.
Credit reporting firm TransUnion tried a wellness program several years ago. But it didn't attract much participation or high-level support and was discontinued, said Debra Wasserman, director of HR Service Delivery.
In 2015, TransUnion started over with a new wellness program, using Fitbits to encourage employee exercise. TransUnion's CEO James M. Peck "is athletic and into exercise," Wasserman said. Inviting employees to "beat the CEO" in a weekend fitness challenge proved to be a big hit. In fact, there was a second CEO challenge, because "everyone wanted to beat" Peck, she added, stressing the importance of getting top-level, high-profile executives involved in your corporate wellness program.
3. Proving ROI is still tricky but it can be done.
Proving ROI to business leaders is another ongoing struggle for some wellness program administrators, McDonough said.