5 practical project management certifications
As in most fields, pursuing a project management certification can be as murky as a bowl of alphabet soup. Here's how to determine which PM certification offers you the knowledge needed for real-world application and promising job prospects.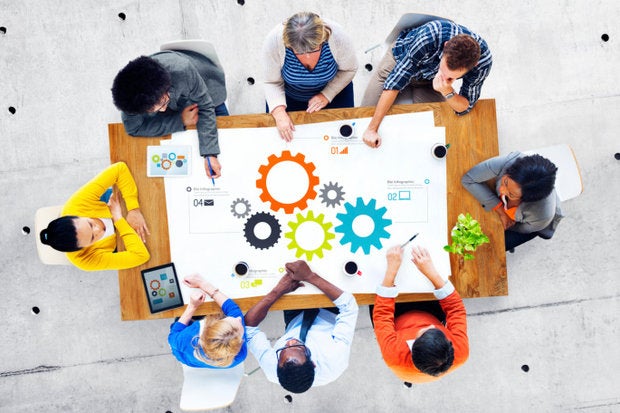 "Do you have what it takes to be a project manager?" looked at the pros and cons of project management as a career choice. This field is fast-paced, hectic, filled with ambiguity and challenging, yet highly rewarding at the same time.
If you've decided this is the right career choice for you, the next step is determining which project management certification will work best and offer you not only practical and real-world utilitarianism, but promising job prospects to boot.
Many organizations offer project management certifications and weeding through them can be daunting. A few of the more well-known project management associations are the Project Management Institute (PMI), the International Project Management Association (IPMA), the American Society for Advanced Project Management (ASAPM), the International Association of Project and Program Management (IAPPM) and the American Academy of Project Management (AAPM).
With so many to choose from, where to begin? Here are some of the PM certifications that provide you with knowledge and skills applicable in real business and enterprise situations. The fact that they could also help advance your career doesn't hurt, either.
PMP (Project Management Professional)
The Project Management Institute (PMI) is a not-for-profit membership-based association that has been around since 1969 and is at the top of the list. PMI is the most recognized project management organization, and currently offers eight PM-related certifications.
PMI offers the Project Management Professional (PMP) as one of the most respected and recognized project management certifications in the industry and is considered the gold standard. Quite simply, it demonstrates expert-level PM knowledge.
This certification is recognized globally and spans across any industry – with a PMP a person can work in virtually any field from software to construction, and within organizations of any size. The PMP certification is comprehensive and covers 10 knowledge areas in depth:
1. Integration Management
2. Scope Management
3. Time Management
4. Cost Management
5. Quality Management
6. Human Resource Management
7. Communications Management
8. Risk Management
9. Procurement Management
10. Stakeholders Management
PMPs have the capacity to become project, program or portfolio managers and lead teams, or they can also choose to just specialize in any of the 10 knowledge areas mentioned.
Salaries/compensation: According to PMI survey results, as of 2013 the average total compensation in the United States for a formally certified Project Manager I was $102,000, Project Manager II was $108,700, Project Manager III was $120,400.
Obtaining the PMP credential is a rigorous process and requires a combination of education and work experience prior to writing the rigorous exam.
Prerequisites for the PMP:
Secondary degree
7,500 hours leading and directing projects
35 hours of project management education