4 things employees hate about IT (and how to fix them)
When it comes to gripes about IT, CIOs need to go back to basics to address the needs of their most important customers -- their internal users.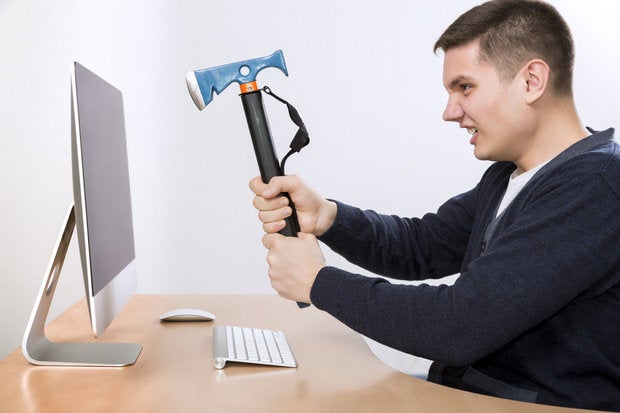 Every company is an IT company these days, but some organizations seem to squeeze more value out of their IT departments than others. What's the secret? Simon Chapleau, CEO and founder of management consulting and user satisfaction survey software company Green Elephant, wanted to find out. Chapleau's team used its PÜLS software, which delivers monthly user satisfaction surveys, to poll nearly 100,000 IT users globally, at all levels of responsibility, to find out what their biggest IT complaints were, and how businesses could address them to derive more value. The results were published in Green Elephant's IT User Satisfaction Annual Report. It turns out, getting back to basics is the key.
"What we wanted to do was emphasize that, to bring greater business value from IT, you have to take user satisfaction and your users' needs into consideration, first and foremost. It's about trust and being able to meet basic user needs; if your users' basic needs aren't being met, they won't trust you to introduce new, cutting-edge and innovative technology, and they won't use it," Chapleau says. Here are the top four things users hate about IT, and how to fix them.
1. Basic equipment
The number-1 gripe users have with IT is with hardware, according to the survey results. While a company's IT department is, theoretically, about so much more than just computers and hardware, in practice, users spend on average five and a half hours a day at their machine, according to U.S. Bureau of Labor Statistics data, and so to them, it's everything, Chapleau says.
"The majority of users, 55 percent, say they're not happy with their basic work computer. The performance, the reliability -- users say their company-issued equipment just isn't meeting their needs. This really bothers me, because most companies will say they don't have the budget to improve this, and that's a poor excuse for continuing to make this mistake," Chapleau says.
Most organizations allocate about $15,000 per user per year in their IT budgets; most are on a three- to four-year hardware refresh cycle, which Chapleau says is too long. The cost of a new, faster, more reliable and modern computer makes up about 1 percent of that total budget, which is an expense most organizations could easily absorb.
"Having a bad work computer just ruins the entire experience. Why do companies keep making this mistake? Most could easily double the amount they're spending on this most basic of needs and easily absorb the cost when increased productivity, user satisfaction and engagement gains are factored in. Or you could shorten your refresh cycle so your users are getting new equipment more frequently -- again, it is so basic, and so simple to address, and the benefits are incredible," Chapleau says.