3 ways to gauge employee engagement and satisfaction
If you're trying to find a way to get honest employee feedback -- beyond annual reviews and surveys -- start by asking your workers these three questions.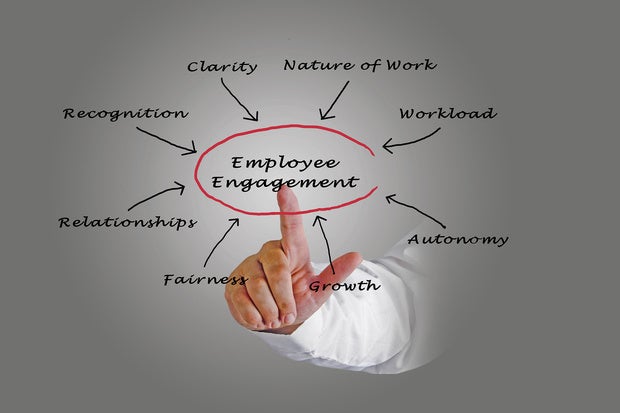 Performance reviews and employee satisfaction surveys aren't always the best way to get honest feedback from employees. And as a result, more companies are moving to establish a feedback culture, which relies on fostering an open-culture through communication and frequent check-ins with employees.
Ty Tucker, CEO of REV, a performance management platform vendor, emphasizes the importance of encouraging trust and patience when building a feedback culture.
"In the end, it doesn't matter if you have the best perks -- like a fancy cafeteria that offers free lunch or a gym in the office -- without trust, none of this matters. Although this business philosophy can take a lot longer to gain traction than simply sending out a survey, you will likely receive more honest opinions and genuine feedback if your employees trust you -- and vice versa," he says.
Creating a feedback culture can establish better connections between employees and management and help both sides deliver more consistent, honest feedback. In addition, according to Vip Sandhir, CEO and founder of HighGround, a company that offers employee engagement software, there are three questions you should be asking your employees to determine satisfaction levels.
Do you feel aligned with your goals?
The best way to engage your workers is by helping them find meaning in what they Wiithout a sense of purpose at work, employees might feel less loyalty or connection to the company.
"When employees don't see the point in the work they do for 40 plus hours every week, this sentiment will eventually shine through in their job satisfaction and performance. Employees who don't find significance in their work will likely leave for other opportunities," says Sandhir.
Therefore, he says, the most important question you should ask employees is, "do you understand how your personal career goals align with our company's goals and purpose? And do you find meaning in your work?"
If managers can better understand their employee's goals, they can help them connect those expectations to the overall goals of the company. By maintaining transparency with leadership, employees will know exactly how their personal goals fit into the corporate strategy.
"This helps employees know where the company is going, envision how it's going to get there, and understand how its values tie in to each decision. When everyone is working together toward a shared goal, it will lead to increased trust among employees who support and root for one another," says Tucker.
Do you have support?
Your overworked and overwhelmed employees aren't going to feel satisfied at work on a daily basis. That's why Sandhir says you should always ask your workers, "do you have the support from your team and resources to do good work?"