2015 in review: The year in Android
From Android Auto, to Stagefright, to BlackBerry entering the fold, we look back at the year in Android.
Introducing Project Fi, the Google carrier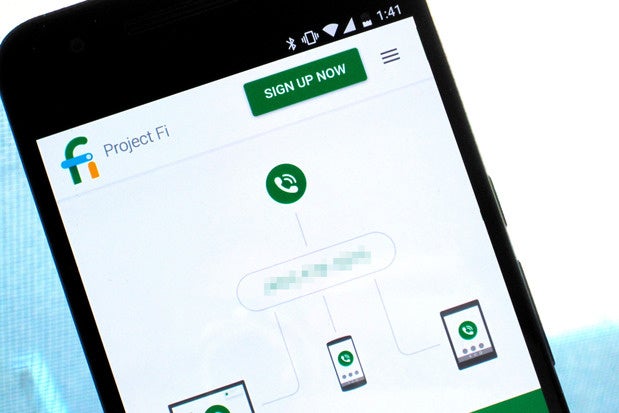 Project Fi turned out to be a hit in some ways. Credit: Derek Walter
We weren't expecting Google to launch its own carrier this year, but lo and behold, Project Fi exists. After months of rumors, Project Fi arrived with promises of fast data in more places, and better connections to Wi-Fi. Google teamed with Sprint and T-Mobile to offer the service as an MVNO, and basic plans start at $30 for 1GB of data. Google also just recently announced that you can share your Project Fi data on with a cellular-enabled tablet device, including Apple's iPad. We're not sure what Google's up to with Project Fi in the long run, but for now there's a cost-effective option from the same company that makes your smartphone. Unfortunately, it's only available for recent Nexus devices.
Mobile payments become more ubiquitous
I had quite the experience learning to use Android Pay and Samsung Pay this year. To recap, Android Pay uses the existing NFC chip in your phone, while Samsung Pay can use NFC and also Magnetic Secure Transmission (MST), which Samsung acquired when it bought LoopPay earlier this year.

Android Pay works wherever NFC is accepted.
But even though retailers have come on board with mobile payments, it's still not the utopian ideal it's been made out to be. After my experience testing out both of these mobile payment services, I still find myself whipping out my wallet to complete the transaction. Regardless, both Google and Samsung are doing a lot of marketing to educate the public about each service, including offering incentives to pay with your smartphone.
Google imposes monthly security updates
You know how they say that, sometimes, bad things happen for a reason? The Stagefright vulnerability that plagued Android users over the summer was awful, but it ultimately lead to more cooperation and faster security updates from both Google and device manufacturers. Frequent updates doesn't necessarily translate to less software fragmentation among Android devices, but at the very least you don't have to live in fear of the next major security issue.
More executive shuffling
Google crowned Sundar Pichai, former head of Android and Chrome OS, as its CEO. The move was meant to help create "less of a bottleneck" for Pichai. His position was eventually filled by Hiroshi Lockheimer, who now presides as the Senior Vice President for Android, Chrome OS, and Chromecast.
Soon after the news of Pichai's promotion, Google announced a restructuring of its business as multiple companies under one umbrella corporation. Alphabet now serves as an umbrella brand for its subsidiaries, which include Google, Calico, GV, Google Capital, Google X, Google Fiber, and Nest Labs.
Previous Page 1 2 3 4 5 Next Page