2015 in review: The year in Android
From Android Auto, to Stagefright, to BlackBerry entering the fold, we look back at the year in Android.

Credit: Rob Schultz
It's been a long and eventful year in the Android world. We may not have experienced a major interface overhaul like we did with Lollipop, but with all the constant device releases, it's been a particularly busy year.
Google also spent the year with a renewed focus on reclaiming Android. Companies like Samsung, LG, and Motorola still drive Android's sales numbers around the globe, but it's still Google that drives the direction of the platform. Here's a look back at the events and releases that shaped Android in 2015.
Android Wear comes of age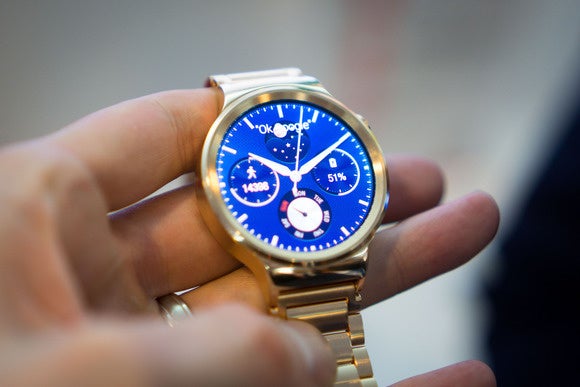 Android Wear watches have gotten real slick this last year.
Last year was slim pickings for Android Wear watches. We were limited to a bulky, masculine-looking smartwatch made for bigger wrists, or nothing at all. But this year Android Wear saw the introduction of more choice. Now, you can choose a stylish smartwatch that matches you taste from manufactures like LG, Huawei, Asus, and Fossil. Motorola also let you customize your second-generation Moto 360, and there's even a size made for ladies.
Android Wear received a ton of software updates this year, too, making it the best it's ever been. We're still waiting to hear what the deal is with Android Wear's standalone cellular abilities, however. The LG Urbane 2nd Edition LTE was supposed to be the first Android Device to sport its own LTE connection, but LG pulled it from the shelves because of hardware issues.
One thing's for sure: if you wanna try on a smartwatch, Google has plenty of variety to choose from—and now they work with the iPhone, too.
The first batch of Android Auto cars come to dealerships
Like I said in my Android Auto review: I love Android and I love driving, so I was particularly excited when I had the chance to review one of the first batch of 2015 Hyundai Sonatas with Android Auto baked in.

Cruisin' in a Hyundai Sonata with Android Auto. Credit: Florence Ion
Android Auto is not perfect by any means—it still needs a bigger library of compatible apps, not to mention more functionality—but Google's put enough work into it thus far that it's one of the better in-car navigation systems available. You can check which of the car companies have signed on here, or check out one of Pioneer's aftermarket units.
Android TV...exists?
We're still sort of confused about Android TV. It exists, but not as prominently as Google's other Android ventures. We tried to clear up some confusion this year on what Android TV actually is and how you can get it. It comes with some new televisions and set-top boxes, like the Nexus Player and the Nvidia Shield. But it's still a bit of a mystery. Even our sister site wonders if Android TV is really headed anywhere.