10 lessons U.S. tech managers can learn from their counterparts in China
China's tech star is rising rapidly. Global companies -- and their savvy IT leaders -- would do well to keep a close eye on the country's technological transformation.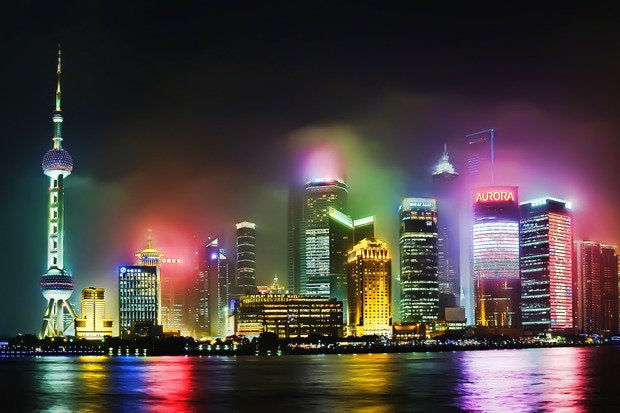 China has a well-developed Internet, and China Unicom provides Internet access to North Korea.
Credit: Nicholas Poon [CC BY 2.0] via Wikimedia Commons via Computerworld
China is on a technological roll these days — one that American companies ignore at their own peril. Contrary to outdated Western perceptions, 680 million Chinese have access to either a laptop or a mobile phone, and some 95% of homes in every city in China are now wired for the Internet, according to figures from the Chinese government.
In comparison, in 2013, 74.4% of all households in the U.S. reported having Internet access, according to data from the U.S. Census Bureau (though that figure includes urban, suburban and rural households combined).
According to IDC's predictions for 2015, China's information and communication technology spending next year is projected to top $465 billion — double that of Japan, and more than half of what's spent by American companies .
Meanwhile, the Chinese government is readying its thirteenth five-year plan, this one set to roll out at the start of 2016. The government's goal is to modernize China's mammoth financial, education, healthcare and state-owned industry sectors by supporting the continued adoption of mobile, online, social and e-shopping technologies.
With all that in the works, IT leaders in China find themselves wrestling with rapid change as their companies leapfrog technology cycles and hurtle towards digital business. Here are 10 lessons that U.S. tech execs would do well to heed.
Lesson 1: Think online first for commerce
In 2013, online retail sales in China grew more than two and a half times faster than those in the United States and surpassed the U.S in total amount spent by 13%, according to figures from the Chinese Ministry of Commerce and U.S. Department of Commerce.
"The Chinese are very innovative in terms of using e-commerce and using the Internet and integrating it into their business model," says Jan Martin Bernstorf, deputy general manager of the Shanghai office of BearingPoint, a multinational management and technology consulting firm. "There's a lot we could learn."
Bernstorf offers an example: a chatting tool that turned into a commercial platform. This past spring, Alibaba and Tencent launched mobile services enabling smartphone owners to use Tencent's WeChat application to buy money market funds and transfer savings. Banks had to catch up or lose customers, Bernstorf says.
Even in rural and other areas with underdeveloped infrastructure, many people have access to the latest mobile technologies, he says. As a result, digital strategies for commerce are the rule rather than the exception.