How emerging technology is changing K-12 classrooms
While students in K-12 classrooms are building robots in their makerspaces, IT professionals are building the infrastructure needed to keep up with the latest technologies in the 21st century classroom.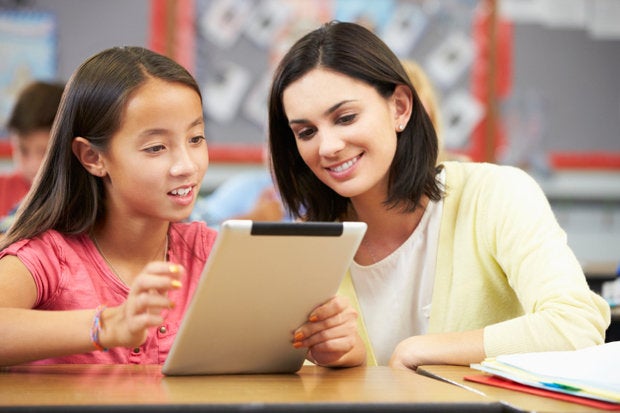 Though implementing one-to-one initiatives such as having a laptop for every student continues to be a primary focus for many school systems across the country, those who have already a 1:1 program are discovering new ways to shape student learning. Impressive technology trends are transforming traditional classrooms for students at every grade level.
Robotics, makerspaces and wearables will be a few of the trends that join the ranks alongside teachers and students in the fall. "Research shows that this group of kids learns very differently from past generations," says GB Cazes, vice president at Cyber Innovation Center recognized, Cazes says.
"The use of cyber as a way to provide a context for the content is rapidly growing. We are putting them on a cyber-highway and providing them with on and off ramps," says Cazes, who added that this is especially true in science and math. One exciting new tool, the Boe Bot robot, allows students to build a robot with a microcontroller. "There are no textbooks for the Boe Bot. The Boe Bot is the textbook, so you provide teachers with all they need and the students are learning programming and coding as they build," Cazes says.
Some schools may have the ability to provide a Boe Bot for every classroom, but for those who can't, makerspaces – high-end craft rooms with access to 3D printers – are a trend that make technology available for students to learn and create all on their own.
Jason Valade, customer success manager at TechSmith described the makerspace as "a place where students need very little direction. It's trying to give students space to be creative and let them explore and develop."
Eileen Lento, Intel Education's director of strategy and marketing says, "Microscopes and databased software," are new technologies that will give 21st century learners more authentic educational experiences.
"There are holographic technologies, coding is becoming a valuable skillset in the world we live in. There are goggles for virtual reality and wearables for physical education classes that are more usable and kids can analyze their own data more easily," Lento says.
Improvements have to happen at both ends
Changes need to happen at both the front end and the back end, Lento says. "We don't want devices to be expensive typewriters." The tools need to do more than exist, which means there needs to be matching improvements when it comes to infrastructure.
"The role of the CIO as enabler comes into play," says Lento. "The job has grown from supporting services to enabling learning. They need to be asking, 'How do I set up the infrastructure?' and 'How do I protect the students' privacy?'"