How CIOs can create the voice of IT
Even the most business astute CIO could use a little help on the communications front. That's why more CIOs are hiring dedicated IT communications specialists to help build and nurture the IT brand.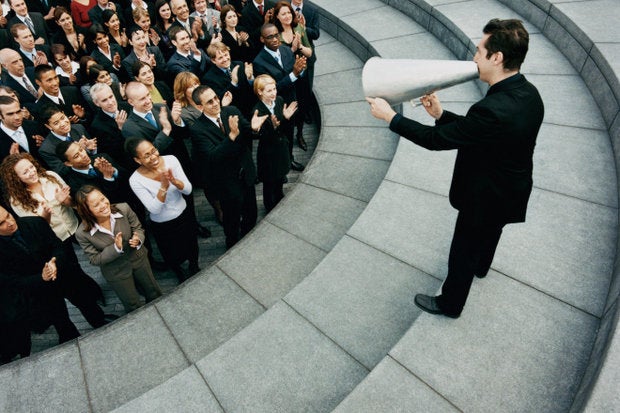 EMC recently experienced a minor internal data center outage that could have been a major problem. The episode, a result of a lightening strike, would typically send users pointing fingers at IT, which while quick to solve problems, was not always adept at communicating its plan.
This time around was a totally different story. Under direction from Patrick Cooley, senior manager, IT marketing and communications, the CIO's office sent out an email that explained what occurred along with details on how things would change to avoid similar circumstances going forward.
"We were able to communicate what was happening, why the disaster recovery plan didn't work, and what the impact was to the business," says Vic Bhagat, EMC's CIO. "But we also communicated how we would use this event as a learning experience. I wouldn't have thought of that from an IT perspective. I would have been more defensive."
Avoiding a failure to communicate
Bhagat, along with a small, but growing number of CIOs, is recognizing the value that a dedicated communications specialist can bring to building and nurturing the IT brand. According to the 2015 Power of Effective IT Communication Survey fielded by the CIO Executive Council (CEC), four out of five IT leaders ranked building trust and credibility as top-priority goals, but only 4 percent were actually highly satisfied with IT's ability to effectively communicate with both internal and external stakeholders. Nearly 59 percent of those surveyed felt they were partially or entirely ineffective at building IT's brand as an innovator for the business and half said the lack of communications talent on the IT team was the critical barrier.
While the survey showed only 70 percent of CIOs currently investing in dedicated IT communications hires, staffing experts say the scenario to change as stiff competition from external cloud providers and outside parties puts pressure on CIOs to alter the conversation and speak in terms the business understands.
"Smart CIOs are aware that just like the cell phone space, their world has become commoditized," says Kristen Lamoreaux, president of Lamoreaux Search LLC, an information technology-focused placement firm. "Every one of their business leaders has options. They no longer have to go to IT for computer services -- they can go to Amazon and order what they want in three clicks. Therefore, IT needs to demonstrate its value ... and CIOs are recognizing they need to step up their game in terms of communications."
Changing the Conversation
Helping EMC's IT organization effectively communicate its value has been Cooley's primary responsibility for more than four-and-a-half years. As part of his role, Cooley creates audience appropriate communications for the different user constituencies, promotes the IT brand to both internal business users and external customers, and makes sure that Bhagat is communicating in a way that points up IT's value as a pathway to opportunity, not simply as a technical solution in search of a problem.