JetBlue CIO drives innovation through IT's 'toolkit'
Eash Sundaram has built on JetBlue's technology-driven legacy by pioneering new ideas from all fronts, including a new venture-capital arm.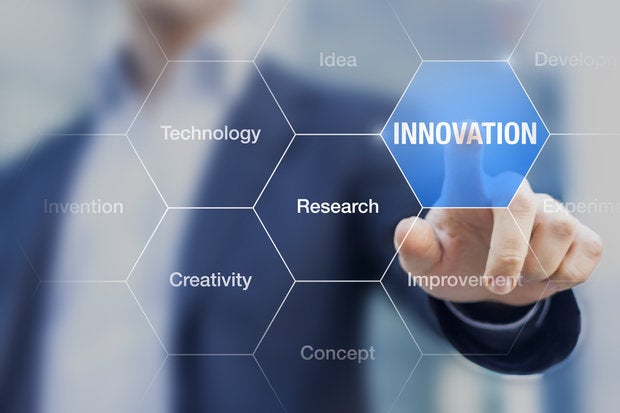 On a JetBlue flight in November from Fort Lauderdale to New York, a man dressed in business-casual attire walked the aisle, chatting up passengers while collecting their garbage.
Eash Sundaram wore blue latex gloves and carried a clear plastic garbage bag. The only thing missing was the flight attendant uniform.
The scene was captured by a LinkedIn user who posted a story with a photo displaying JetBlue's CIO and Executive Vice President for Innovation in this unusual role. But if you know Sundaram, you wouldn't be surprised. As Sundaram said shortly after: "We keep our titles at home when we come to work."
In an age when customer experience and focus trumps (almost) all, JetBlue has a history of differentiating itself by, well, being different. Technology innovation, in many cases, is the driving force behind that differentiation.
JetBlue's history of technological breakthroughs is well known, from putting live TV in seatbacks to rolling out the first satellite-based, on-board Wi-Fi. At the helm now is Sundaram, who, for such a technology-focused company, is a decidedly different executive: Like several other elite IT leaders, Sundaram didn't rise up through the technology function.
Sundaram has been a CIO for 10 years, but he spent the majority of his career in supply chain and operations. That background has had a strong influence on the way he views IT's role. When he was outside IT—albeit as a big technology enthusiast—he saw too much focus on aligning business and IT strategies, in a time when "the whole technological proficiency was isolated to a small group of IT professionals."
Instead, he views technology as the enabler of his business — an enabler that everyone understands and uses on a daily basis. In other words, technology is more of a strategic asset than a skill-based competency.
"It makes a big difference," Sundaram says, "if you start embracing IT as a toolkit as opposed to a skill set isolated to a small group of people."
That perspective — along with a series of successful breakthroughs of his own at JetBlue—led to his elevation to lead innovation initiatives at the $6.4 billion airline, including oversight of its new investment arm, JetBlue Technology Ventures.
Recognizing IT's impact
Long before he was appointed CIO of JetBlue, Sundaram was fascinated by transportation. After finishing college, he worked for his father, a physician and hospital administrator in his native India. One of the key projects he oversaw was a logistics program for a kidney transplant, working with transportation services and airports to make sure the organ would travel smoothly from one country to reach its beneficiary in another.