CIO's move to chief customer officer role signals trend
As CIOs are increasingly called upon to pitch their company's products, long-time Equinix CIO Brian Lillie has a new job: Massaging the customer experience for the data center service provider.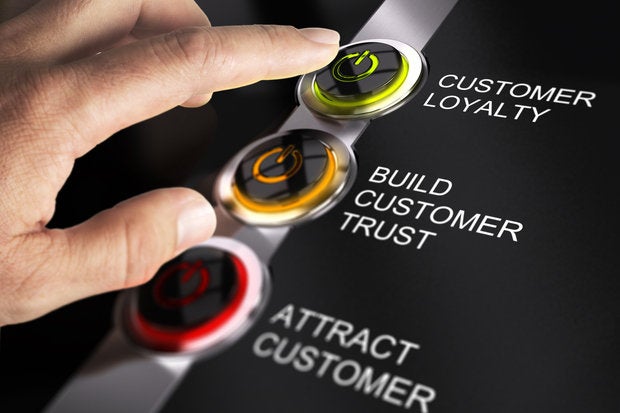 If you follow conventional IT leadership thinking that views CIOs as purely responsible for back-office duties, you'd be inclined to view Equinix' promotion of CIO Brian Lillie to the role of chief customer officer as unusual.
But in today's ultra-competitive digital world, companies are recognizing that it makes sense to put the CIO on the front lines. A CIO with intimate knowledge of his or her company's products and the ability to pitch them to peers is a potent weapon in the battle for customers.
"CIOs truly have a helicopter view of the organization," says Lillie, who in his new role leads the data center service provider's new Global Customer Success organization. "If you have a view of the internal organization that services the customer and their journey, and you have a view as a customer of experiencing the journey and you're an executive who can speak tech and the business side... why wouldn't you want this person in that role?"
CIOs cozy up to customers
CIOs splitting duties between managing enterprise IT and customer relationships has become de rigueur at technology companies, where CIOs typically test products from their inception. CIOs, including Microsoft's Jim DuBois, VMware's Bask Iyer, Box' Paul Chapman and Okta's Mark Settle, help hone their companies' products and market them to customers.
Lillie, who served as Equinix' CIO for eight years until his September promotion, has provisioned his fair share of applications and servers. He's also hosted those systems in Equinix-branded metal cages and used the company's network services platform to access cloud services.
Working with Equinix CMO Sara Baack, Lillie also pitched his peers on the virtues of products such as Equinix Cloud Exchange, which enables companies to connect directly to cloud providers such as Amazon Web Services and Microsoft. Lillie, who also helped build the Equinix Cloud Exchange portal and API platform, the Equinix Customer Portal and the Equinix Marketplace Portal, has the experience to explain exactly how those products will work in enterprises.
The new role requires is a far more white-glove approach that provides personal attention. Lillie is "mapping" the journey for Equinix' 8,000-plus customers, recommending appropriate services and modifying processes or IT systems to satisfy customers' business needs. If a customer recommends changes to a product, Lillie loops in Baack. "I make sure that that voice of the customer gets to Sara for inclusion in the product roadmap," Lillie says.
Lillie says he anticipates facing challenges such as when an Equinix business line and its customer are at odds over product functionality. "I'm going to have to get them to see that that's not how the customer sees it," Lillie says.