Young tech entrepreneurs inspired by hearts, minds, stomachs, and not necessarily in that order
Babson Rocket Pitch participants share ideas on recording runners, moving on from Facebook & getting time sheets under control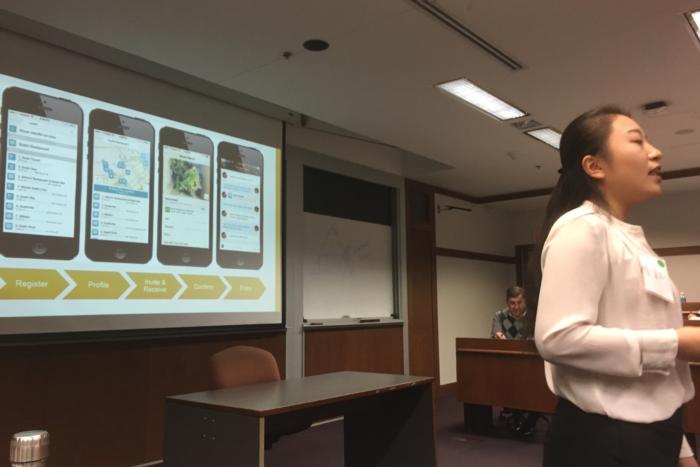 There's nothing quite like an empty stomach to get the old creative juices flowing, as participants at last week's Babson College Rocket Pitch event explained during their 3-minute pitches before peers, investors and assorted people like myself.
(I captured a handful of the presentations via Facebook Live, as seen in the saved video at the bottom of this post, for your viewing enjoyment...)
Sporting a backwards ball cap and short-sleeved black T-shirt bearing the name of his Lula Technologies venture, Matthew Vega-Sanz (class of '18) launched into his story-behind-the-story. "A couple of months ago my brother and I were starving, it was late Friday night and we had just had Domino's for the last three weekends in a row. We wanted something different so we decided to order from our all-time favorite pizza chain, Papa John's..." The problem was that there wasn't a local outlet that would deliver to the car-less brothers, and "taking a $30 Uber to pick up an $8 pizza didn't make much sense," so they wound up ordering from Domino's again. But when Vega-Sanz went outside to meet the delivery person, he noticed a parking lot filled with cars and wondered aloud to his brother about the possibility some day of being able to rent one of those cars for a couple of bucks in the future to pick up a pizza from Papa John's.
Out of that was born the idea for Lula: An Airbnb for cars. The brothers and another partner have raised $200K from investors and are underway with app/web development.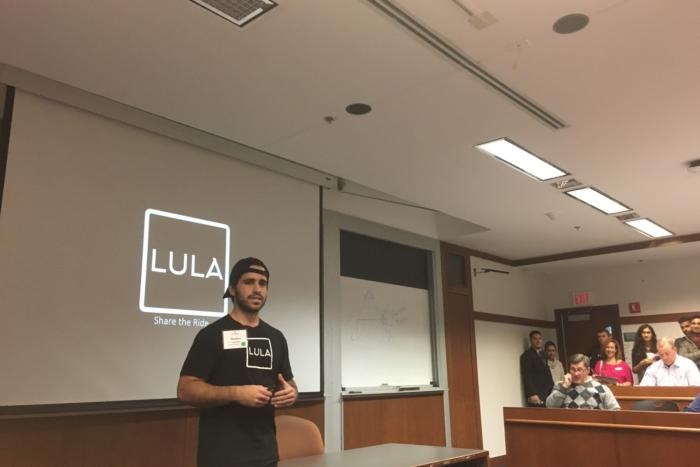 Bob Brown/NetworkWorld
Lula's Matthew Vega-Sanz: He needs his Papa John's Pizza
A handful of the other entrepreneurs' visions, like that of Lula's Vega-Sanz, were also closely tied to their stomachs. Jessi Hong described Yum, a platform designed to bring international students together for meals that feature recipes and ingredients familiar from the old country. TableC's Alex Lim, the self-described "oldest undergrad in Boston" after taking a gap year that lasted 5, said he found himself eating alone too often after his re-entry to school and that sparked the notion for this hyperlocal mobile app designed to bring people together over meals around conversation topics of common interest. The team behind Skipper wants to cut the time you wait in line at grocery or other stores from 7 minutes to 7 seconds via its checkout app if it can get retailers to play along. And Central Spire/ForkOut is reaching out to restaurants that don't have the full-blown big data and analytics tools of a McDonald's to attract and interact with customers via a new mobile app.