Workplace flexibility: Your key to hiring and retaining the best
If you want to hire and retain the best tech talent, you have to be flexible. Workplace flexibility is fast becoming a must-have perk for candidates and employees alike; it's even more important than healthcare.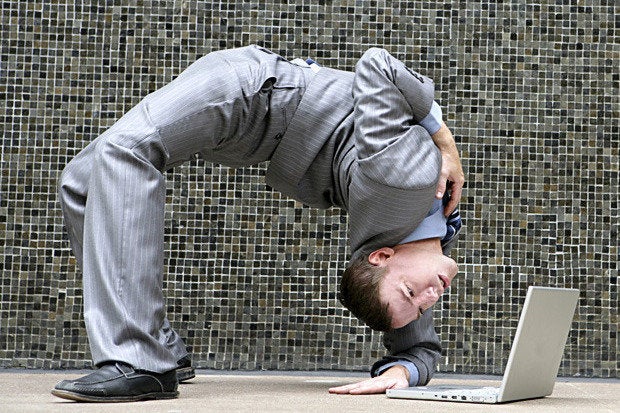 Credit: Thinkstock
What's the most important thing you can provide your IT workforce? If your answer involved "competitive salary" and "comprehensive benefits," that's understandable — but you'd be wrong. Sure, those elements are on any employees' list of must-haves, but what they want most is flexibility. In fact, 2016 was a watershed year for workplace flexibility, as workplace flexibility became a more desired employee benefit than healthcare for millennials and "Gen Z," according to a survey from Future Workplace and Randstad U.S.A.
What does all this mean for organizations trying to lure and retain talent, especially from the younger generations? It's not about flashy perks, or billion-dollar campuses; it's about flexibility and the ability to hone communication skills, foster growth and career development, says Dan Schawbel, research director at Future Workplace, an HR executive network and research firm, and author of Promote Yourself: The New Rules for Career Success and Me 2.0: 4 Steps to Building Your Future.
"What all this really tells us is that … millennials and Gen Z are very focused on how to make the workplace better for everyone, regardless of age. The workplace should be flexible and tech-enabled, and should accommodate and embrace all sorts of people, personalities and work styles," Schawbel says.
For hiring and retention, workplace flexibility is key
Two factors are driving the increased need for workplace flexibility, says Kate Donovan, senior vice president of ManpowerGroup Solutions and global RPO president at ManpowerGroup: digital transformation and the millennial and Generation Z generations.
Millennials now make up the largest demographic in the global workforce, and, as digital natives, have helped facilitate a major shift in the way we think about work — it's less of a destination and more of a state of mind, Donovan says.
"Technical evolution has really accelerated this. Collaboration, messaging, all these different solutions mean that work can be done from anywhere, anytime. And while it started with the younger generation, it really benefits everyone. Organizations have to understand that this is a requirement now if they want to win the war for the best talent. Because as people experience flexibility in their jobs, they're refusing to go back to how it used to be," Donovan says.
A recent ManpowerGroup Solutions survey, Work, for Me: Understanding Candidate Demand for Flexibility, surveyed approximately 14,000 job seekers, aged 18 to 65 from nineteen countries and revealed that 63 percent didn't feel they needed to be sitting at their desk to get their work done. The research also revealed a steady increase in the number of job seekers who listed flexibility as one of their top three most important criteria for selecting a new job — in the U.S., 45 percent of respondents say flexibility is one of the key motivating factors when considering a job change, according to the survey.