Why soft skills outweigh hard skills for IT-business collaboration
There's a growing demand for more cross-collaboration with IT and other departments, which means IT workers not only need technical skills, but also the soft skills to serve as the authority on all-things-tech.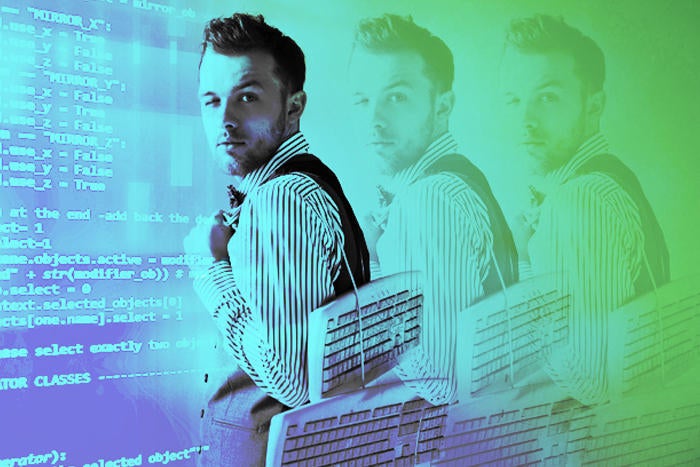 For most businesses, IT has traditionally operated separately from the rest of the business -- employees knew to submit a ticket when something wasn't working, but for the most part, IT worked behind the scenes.
Now, technology is in the hands of every employee, which means IT can no longer control all the hardware, software and apps coming through the door. With more departments relying on technology, it will require more collaboration with IT to help find the best products and to educate workers on security risks.
But this demand for collaboration has also caused a shift in the skills employers value in IT workers. Businesses are looking to hire candidates with soft skills, who are "versatile and willing to collaborate with each other to solve problems as a team, rather than as individual experts," says Patric Palm, CEO and co-founder of Favro, a company that offers project management and collaboration tools.
"T-shaped" employees
The skills needed in IT change so frequently that businesses are more interested in finding qualified candidates with strong soft skills -- workers who can grow and adapt in a quickly changing landscape, says Palm. Qualified workers can always take a course or complete training in areas where they need more knowledge, but it's not as easy to teach someone how to be collaborative or to communicate effectively.
Palm says she's seen an increase in applicants that fit this "t-shaped personality," which means "an individual has a broad set of skills, but only a few areas where the skillset goes deep." T-shaped workers are the type of employees who are "agile and able to rapidly adapt to new changes," she says. They constantly adjust to new and uncharted territory, learn new skills as needed and stay up to date on emerging trends.
These types of employees will better understand that there isn't a "single solution for everything," says Topher Wren, senior vice president of enterprise technology at the telecommunications services provider, West Corporation. Instead, IT workers will need to be able to identify "a suite of preferred solutions so departments can choose based upon their application."
Communicating policies and procedures
It's not just IT workers who have to adjust to increasing collaboration. Every department needs to start recognizing IT as an integral part of the business, says Wren. Depending on how IT spending is divided up in the company, some departments outside have IT purchasing power, but that doesn't mean they're consulting with IT before making decisions.
"Leaders within departments will need to vet communication tools with their IT teams before adopting new technologies. Before embracing something new, it's important that IT can assess how the new tool will impact the organization's operations and security protocols," says Wren.