Why happiness beats money when choosing a tech career
With a career spanning 40 years, columnist Rob Enderle has some advice to offer and explains why the one with the most toys in the end doesn't necessarily win.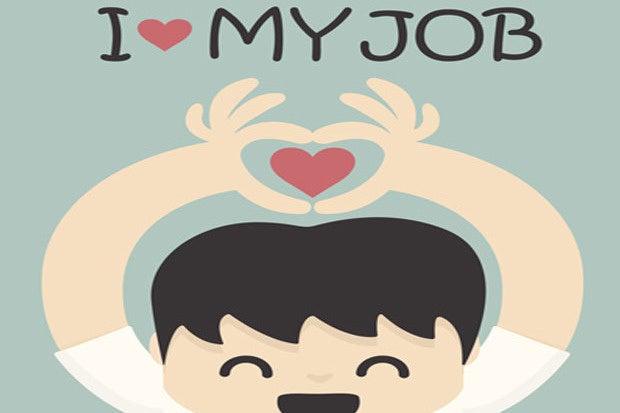 I've had an incredibly varied and generally fascinating career. I dropped out of college after two years to work full time at Disney. When they fired everyone in management who didn't have a degree, I walked off the job and went back and finished my Associate in Arts degree. Then I went on to earn a Bachelor of Science degree and ended up working in commercial real estate after turning down an interview with the firm that would eventually become Microsoft. (Yes, I still kick myself in the butt for that one.)
After the real estate firm went sideways, I went back to school, worked as a sheriff, headhunter and a male model. After getting my MBA, I went to work in high tech for a firm where I was specifically told IBM would not take over. When IBM took over I essentially changed companies two more times without ever quitting or being fired because the firm I was in was sold and then resold. Eventually, I became an analyst and then worked to be the highest ranked analyst in the company before forming my own firm and it was in these last years that I've been happiest.
Today I was reading on Quora and some poor sap was asking "How do I get an interview with a top-tier tech company?" and most of the answers were something to the effect of "fix your resume." One I particularly thought was annoying was something to the effect that "you need top-tier experience to get an interview at a top-tier firm." Some people are real jerks. Some of this isn't bad advice but perhaps the first question should be why the hell did he want to work for a top-tier tech company in the first place?
In looking at the guy's resume, it seemed pretty clear he was really smart but he didn't operate well in structured environments and that's pretty much what you'd get in a top-tier firm. He'd be far happier, and likely be far more successful, in a small firm, as a consultant, or working at a startup. And, with his skills, the jobs should be far easier to get as well.
Here is my hard -learned career advice.
Figure out what you like doing and what you hate doing early on
I've seen a lot of really good folks fight to get into management and then be surprised when they realize they hate it. Unfortunately, once in management, being a regular employee again looks and feels like a demotion. Often one of the quickest ways to destroy a great sales team is to make the top salesperson (who has been competing with his or her peers) the sales manager. Not only do they generally suck at management, they'll often use their new authority to hamper the sales people they used to compete with. This is actually a great way to destroy a sales career and a sales team. (With sales I generally use the word "team" very loosely.)