What do today's graduates expect in the workplace?
It is no secret that graduating college students are burdened with debt and are facing a challenging job market.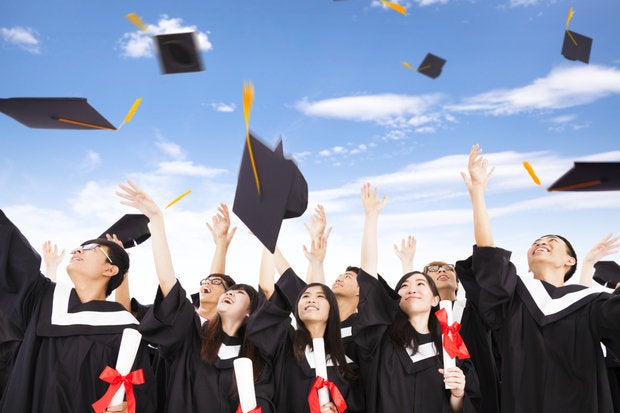 It is no secret that graduating college students are burdened with debt and are facing a challenging job market.
"Despite kicking their job search in full swing in the spring semester, the majority of students have yet to see traction with interviews or job offers - a concerning conclusion with graduation season upon us," says Robert Angulo, CEO of AfterCollege.
Here are some surprising facts about what graduating seniors face in the current job market and what they want from a company, according to a survey by AfterCollege.
Technology degrees offer more security
Although the market might be tough for some graduating seniors, technology degrees may offer students more success in finding a job right out of college. The survey found that non-technology and female students fared worse than their technology and male student counterparts in the job market.
Results also found that one-quarter, or 28 percent, of students with a technology degree had a job by the time they graduated college. Students with degree in business and life sciences were second in line, with 18 and 15 percent having secured a job by the time they graduated, respectively. When looking at gender, only 11 percent of female students have a job lined up after graduation, compared to 18 percent of male students.
Forget stock options and sign on bonuses
While the job market is tough, recent graduates still have a clear picture of what they want from a company. The study found that the most important aspects of a job for graduation seniors are salary, advancement opportunities, office location and a work-life balance. What do they care the least about? The size of the company, sign on bonuses and stock options.
Respondents also pointed flexible schedules as an added perk when considering a company, with the option to work from home at least once a week. Free snacks and beverages, as well as regular social activities and a relaxed dress code were important to job-seeking seniors.
Startups are not as appealing as you'd think
Even with this nontraditional list of work-place wishes, students report that they are open to working in a number of diverse environments. While the desired perks seem to fit with a startup, two out of three respondents reported they would consider a job within the federal or state government. More than half also stated they would work at a non-profit, while less than half chose a startup as their desired workplace.
For graduating seniors, entering into a tumultuous job market, the security of a government job appealed to them, as well as "good compensation and the desire to make a difference," according to a press release from AfterCollege.