Want happier, more productive employees? Be flexible
Research from PricewaterhouseCoopers highlights the growing demand for flexibility and autonomy at work. Embracing independence might be the only way for companies to succeed.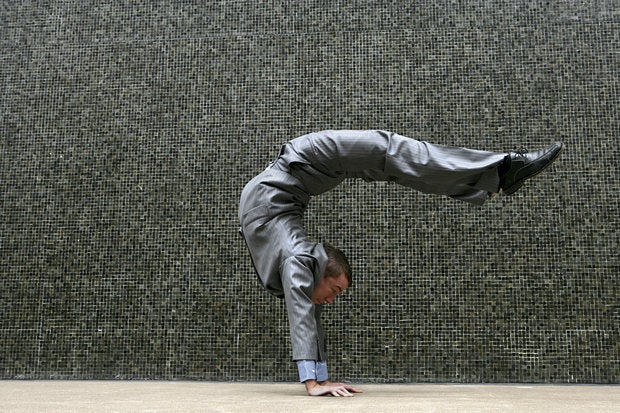 Autonomy is changing the landscape of work and it's upending the concept of a traditional 9-5 office job. With technology enabling us to work from anywhere -- more employees are itching for the flexibility and freedom that come along with mobility.
A study from PricewaterhouseCooper looked at two focus groups in New York City -- one with workers only and the other with executives who have direct influence and decision-making abilities within the company.
The study found that for baby boomer employees -- 60 percent said their employer allowed them the flexibility to work from home multiple days a week. However, 58 percent of workers under the age of 35 said they were allowed to work from only home occasionally, or not at all.
Perhaps as a result, 41 percent of boomers rated their work-life balance as "extremely good," while only 30 percent of those under 35 could say the same.
In fact, the study found that employees who said they had the ability to work from home were 48 percent more likely to rate their job-satisfaction and happiness as a "10," with 10 being the highest option. If your business has a restrictive time off and work from home policy, you might be hurting your company, according to their data.
"Greater independence leads to higher employee satisfaction and engagement. This has a strong correlation to productivity and turnover and goes to the heart of the 'talent' challenge facing many organizations," says Justin Sturrock, people and organization leader at PricewaterhouseCoopers LLP.
Changing expectations
Where just 10 or 15 years ago, employees may have valued compensation and stability, often remaining with the same company for their entire career, that has changed. The new shift is one towards flexibility, company culture and strong values, and PWC's data supports this idea. Of the executive focus group, 67 percent of Global CEOs said they expect to see a shift in the next five years, with employees shifting their focus from stability and compensation to corporate culture and values.
With changing expectations, businesses that continue to stick to the status quo might find themselves unsuccessful. Louise Harder, PhD fellow at IT University Copenhagen, gives the example of when businesses push out large-scale IT systems across an entire company as a way to encourage a specific behavior across the company -- be it a new enterprise app, process or hardware.
"Turning resistance into engagement is a very long and time-consuming process. Low adoption rates, resistance and minimal use have for decades been a drag on the real value-add from the IT department," she says.
The same goes for initiatives at work that affect employee's independence -- you'll likely face more resistance than engagement. Harder says businesses need to trust their employees and give them the independence and freedom to make decisions, however they need to do it. Whether that's working from home, working from a break room instead of their desk or clocking in a few hours at a coffee shop.