Universities developing cybersecurity degrees to fill jobs gap
Why more schools across the U.S. need to implement a cybersecurity curriculum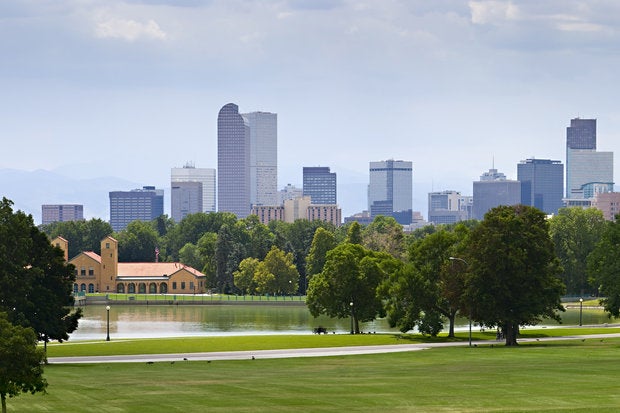 If they want to continue to protect our nation's most valuable data from cyber-attacks, leading security practitioners need to look to the future of the security industry and develop ways to grow the talent needed to fill the looming jobs gap.
That's why Jim Treinen, vice president of security research at ProtectWise, was happy to help J.B. Holston, dean at the University of Denver's Daniel Felix Ritchie School of Engineering and Computer Science, when they ventured into designing their Master's in cybersecurity curriculum.
Having earned both his Masters and PhD at Denver University (DU), Treinen was thrilled at the opportunity to give back to his Alma Marta given his long history of involvement with DU.
A couple highlights of the course work that Treinen is most excited about include working on lab activities and classic computer systems. He said, "There are some lab activities mostly focused around how vulnerabilities are being exploited, currentransomware and how to exploit with crypto systems, and how they can be turned around and used against unsuspecting users."
In addition, students will learn how operating systems work. "Understanding how modern OS have built in security, understanding at a deep level of how the underlying networking works, and the theory of OS and why it matters, is important, as are secure software engineering practices," said Treinen.
Knowing that when academic and industry work in partnership, good things happen, Treinen said he values and appreciates that DU is so very forward looking. "They recognized the gap in prospects and moved to add specialties to their computer science program, which is a great recruiting tool for institutions, and I expect to see more universities roll out forward looking programs," he continued.
In designing the course work and deciding on the different levels of depth and breadth that ought to be offered, Holston credited Protectwise for having been incredibly helpful in co-creating this program.
Holston also spoke with a cybersecurity company on the West Coast and said, "They have 500 job openings right now. They happen to be a very mature company, but if you extend that beyond cyber security companies and include those organizations that actually need to be better at cyber security, there is a huge gap."
So they used a broader brush in designing this intensive one-year program. "If you don't have any kind of background in computer science, there are bridge courses. Prospects can take a pre test online to determine whether they need bridge courses. There is an intensive period focused on the basics of computer science," Holston said.
In addition to building a strong core in computer science, the degree program also offers a number of electives, so there will be folks that take a number of different paths. "One primary goal," said Holston, "is to help students structure relationships with companies. We have structured everything from the capstone all the way to the individual working on an internship from the first day."