Trump eyes an H-1B visa aimed at 'best and brightest'
And the Optional Practical Training program could face reform under draft executive order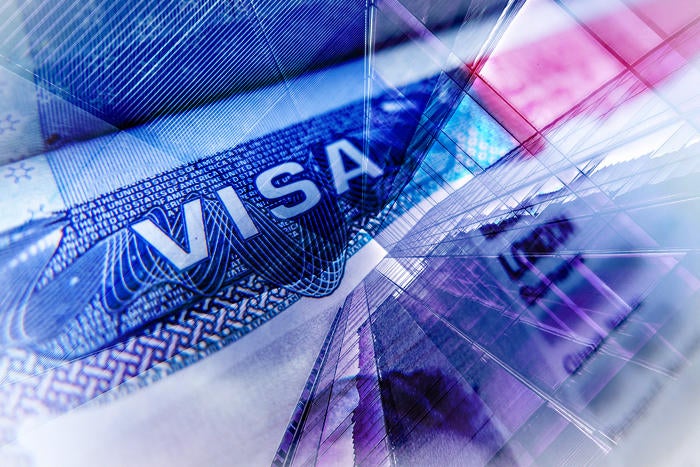 President Donald Trump is considering a new way of distributing the H-1B visa to ensure they go to the "best and brightest."
The phrase "best and the brightest" has long been used by tech industry groups to champion the H-1B program. It's greeted with derision by critics, who say the program's mostly entry-level workers are used to displace U.S. workers.
But some critics of the visa, a group that now includes top officials in the Trump administration, are adopting the phrase to advance the idea of a priority-based H-1B distribution system.
This comes from a draft executive order by Andrew Bremberg, the director of Trump's Domestic Policy Council. The order -- if signed by the president -- opens the door to major reforms of the H-1B and the Optional Practical Training programs.
The memo was first published late Wednesday by Vox, and could not be independently verified. White House officials could not be immediately reached for comment.
What is unclear is whether Bremberg's draft executive order represents a rough draft still in the works or a final order awaiting the president's signature. Before taking office, Trump did promise -- as part of a "day one" action -- an investigation into the work visa programs; Bremberg's memo appears to support that goal.
One question still not answered is whether the Trump administration is seeking changes that will affect the upcoming April 1 lottery. As it stands, Fiscal Year 2018 H-1B visas will be distributed by random lottery, not by any priority or merit-based system.
The draft executive order calls for "an investigation of the extent of any injury to U.S. workers caused by the employment in the United States of foreign workers admitted under the nonimmigrant visa programs," which includes the H-1B program. An initial report will be due in nine months if the order is signed, and a final report in 18 months.
Specifically, it asks the Department of Homeland Security (DHS), which oversees immigration, to "consider ways to make the process for allocating H-1B visas more efficient and ensure that beneficiaries of the program are the best and the brightest."
That's exactly what Sens. Chuck Grassley (R-Iowa), the chair of the Senate Judiciary Committee, and Dick Durbin (D-Ill), are seeking. They announced legislation late last week that, among other things, prioritizes distribution of the annual 85,000 H-1B visas. This system would favor those who have earned advanced degrees from a U.S. school, have a high-paying job offer and have preferred skills, which were identified in the proposal.
Similar to Bremberg's memo, Grassley and Durbin, in a joint statement, said their proposal "would ensure that the best and brightest students being educated in the United States receive preference for an H-1B visa."