Tips from a day in the life of 4 CIOs
The role of a modern CIO is as misunderstood as it is important. So we asked a few of them to take us through a typical day. Here, four IT leaders share their tips, tricks and daily routines.
Most important tip: Avoid tackling the most urgent issues right away. It's better to tackle important issues and get them done, then move onto what's urgent.
3. David Bray – Federal Communications Commission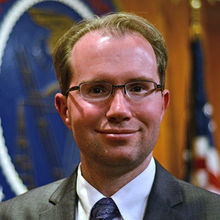 As you can imagine, David Bray – the CIO of the FCC – is a busy person. Working in Washington, D.C., he jumps on the train at 7:15 a.m. and starts checking Twitter feeds for business and tech links. He'll tackle urgent emails during his commute and finish a round of "Words with Friends." By 8 a.m., he's already holding breakfast meetings. He typically talks to other CIOs in the public and private sectors to discuss trends like wearables, legacy IT, data breaches and cloud computing. At the office, he'll meet with staff to discuss the upcoming FCC spectrum auction and strategize about legacy IT systems with other execs.
By 11:30, he holds "boardwalk" meetings: "Literally, these are 20-minute meetings where all members of the IT team are invited and we stand as we go through a quick list of the projects rated the highest IT priorities for the enterprise," he says, noting that they even use a timer. Next, he holds a working lunch with IT staff and usually follows with a few one-on-ones. He might meet with the FCC chairman or "triage" his email and tweets, and hold conference calls, but around 8:15 p.m. his wife will text him that she's leaving work so he calls it a day. On the train home, he reviews tweets and email again.
Most important tip: At the end of the day, avoid assigning new work to any staff. As a way to avoid this, compose a message but save it as a draft.
4. Kris Singleton – Omni Hotels & Resorts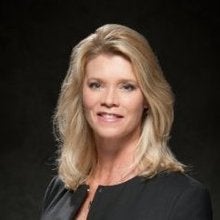 Kris Singleton starts her day as the CIO of Omni Hotels by reviewing any mission-critical updates, change control logs, and any system updates. This is before she ever checks her own email. This helps her form a plan to deal with any problems. She then focuses on email, but primarily as a way to check on any discussions about hotel properties. She then schedules her day, browses through industry news and starts meeting with her staff (which typically take place throughout the day).
The day usually involves reviewing (and redlining) contracts and reviewing budgets. "I spend time researching industry developments, security stats, technology advances and technology highlights from outlets such as Wall Street Journal or CNBC," she says. "I summarize this research to a quarterly Point Of View for the executive team." She typically ends the day reviewing strategy notes and mission critical updates.
Most important tip: Review mission critical updates at the beginning and end of each day. She does this before ever checking email.