The midyear state of the IT job market
The tech market is booming and that's good news for today's tech workers. Employers, CIOs and IT leaders, however, are facing many challenges. We spoke with David Foote, from Foote Partners, to help companies identify, avoid and overcome these obstacles.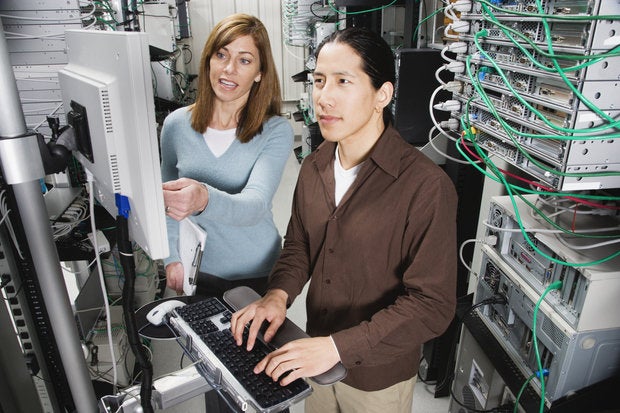 With the 4th of July quickly approaching, it's time to look at the state of IT hiring for the first half of the year to try and build an accurate hiring plan for the remainder of 2015. To help us better understand the state of IT across the U.S, we spoke with David Foote, chief analyst and research officer with Foote Partners, to get insight into what's going on inside IT organizations.
Each quarter Foote Partners compiles data from more than 2,705 employers, in both the public and private sectors, consisting of over 203,000 U.S. and Canadian IT professionals to create its "IT Skills and Certifications Pay Index (ITSCPI)." The report tracks 202 jobs and associated pay premiums for over 774 certified and noncertified IT skills. This data gives IT leaders an opportunity to see salary benchmarks levels for tech workers allowing them to make better decisions when hiring and evaluating tech talent.
Unemployment numbers
Unemployment in the tech sector in March was at 2.0 percent, the lowest since 2008, increasing competition for talent and salaries in an already challenging marketplace. According to Foote Partner data, there is instability in the pay and demand for IT skills, both certified and noncertified, and this is creating stiff competition for top tech talent. "What continues to surprise Foote Partners' analysts is the persistently high volatility in pay and demand for IT skills. High volatility signals intense competition in the market place with specialized skills and that will likely not change in the future," writes Foote Partners in its ITSCPI report.
Contingent model morphing as services market matures
"Full-time job creation has picked up in the past year as human capital architecture, aka. 'people architecture,' discipline and practices have been adopted and employers have made strategic decisions to reduce the size of their contingent workforces," says Foote.
According to Foote, the contingent model is morphing to a full-time model but that model will likely morph to a place where consultants are used more as end-to-end solutions as opposed to being used on one-off projects as organizations are more comfortable with the maturing services market. "We're getting into a situation now where you're going to be purchasing more B2B applications in mobile application stores," says Foote.
Businesses, now feeling more familiar and comfortable with the services model, will continue to move to this way to better facilitate agility, innovation and cost savings. "Companies have been experimenting with this model for 10 years and they are just now getting comfortable with them," says Foote. "More services, Cloud, IaaS, Paas and SaaS are being consumed by employers as a strategy for controlling the skills gap while also allowing employers to aggressively transform their IT workforce to emphasize flexibility and agility."