The hidden pitfalls of going freelance in IT
Independence has its upsides and downsides. IT pros lend firsthand advice on the challenges of going solo.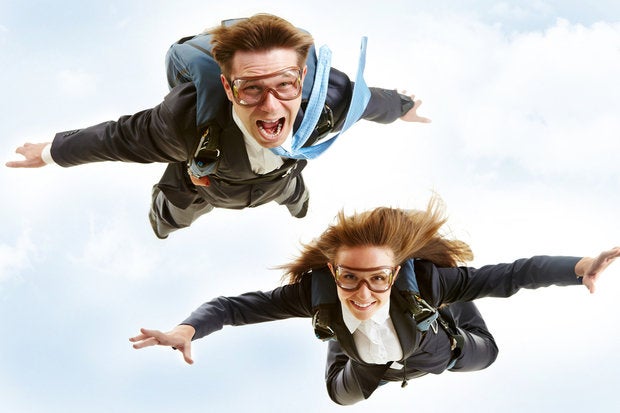 The life of an independent IT contractor sounds attractive enough: the freedom to choose clients, the freedom to set your schedule, and the freedom to set your pay rate while banging out code on the beach.
But all of this freedom comes at a cost. Sure, heady times for some skill sets may make IT freelancing a seller's market, but striking out on your own comes with hurdles. The more you're aware of the challenges and what you need to do to address them, the better your chance of success as an IT freelancer.
We talked with a number of current and former IT freelancers to get their take on the hidden troubles of going solo. Here's what they said and how to make the best of the downsides of freedom.
Selling yourself from afar
You can't get a gig without the client signing off, and often getting key stakeholders to accept you as a valued partner can be challenging -- especially when the work is remote.
"In order for a project to be successful, the client has to buy into you and the vision for the project," says Nick Brattoli, founder and lead consultant at Byrdttoli Enterprise Consulting.
"This is exacerbated in the IT world, because more often than not, you are going to be working remotely," says Brattoli, who's been freelancing on and off for his entire IT career. "Technology is wonderful in that it makes it possible for us to work from anywhere with an Internet connection. But there is still value in being able to meet face-to-face, and many companies are hesitant to trust someone they haven't met."
In addition, at many companies the tech-savvy people running a project will know what needs to be done to meet the desired outcomes. "But once that's all figured out, it is very hard to convince the people above them to go through with it," Brattoli says. "Where technology is concerned, people who are less tech-savvy are going to be wary of any new changes to infrastructure."
To get around these challenges, Brattoli recommends onsite travel to help generate buy-in; proposing various solutions of varying costs for a project; and constant communications after getting initial buy-in to manage expectations as much as possible.
Navigating non-negotiable agreements
Most companies have standard agreements in place to protect confidentiality and restrict competition. Such forms are usually non-negotiable, even for full-time employees, says Stanley Jaskiewicz, a business attorney at Spector Gadon & Rosen, who represents IT employers and freelancers.
For freelancers, these agreements can prove to be tricky business -- especially as they begin to add up.