The CSO's failure to lead
CISOs complain that there's not much security leadership in their organisation, or they have a hard time maintaining it. But who is to blame?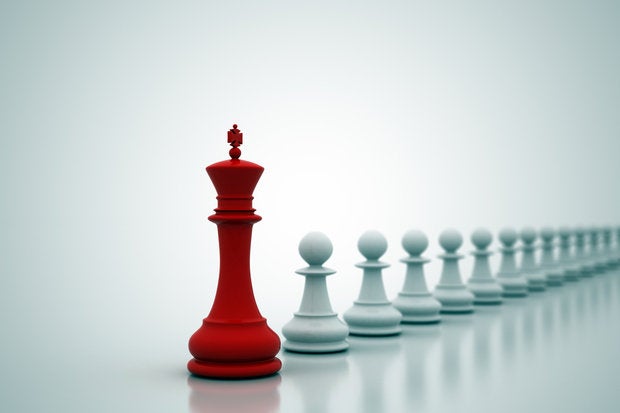 Talk to any information security professional over the past decade about a number of their greatest perceived challenges when it comes to doing their job. More often than not you'll hear about how their organization's business leadership didn't provide them the support and space they need to secure their organizations properly. One way you'll hear this is when it comes to the lack of budget. Another way you'll often hear this expressed, is as security "doesn't get a seat at the table."
There's no doubt a large number of security teams often do feel left in the lurch. "Many businesses view cyber security as an IT problem and not a business problem,"says Brian Honan, CEO at Dublin, Ireland-based BH Consulting. "When you consider how dependent businesses are on IT, and more importantly on the information on those systems, businesses need to realize cyber security truly is a business issue,"Honan says.
But, ultimately, that convincing comes down to the responsibility of the IT security leaders. They are the ones, after all, responsible for convincing management of the investments that need be made. And those we interviewed tended to agree. "I reject the premise that a barrier to security is a 'lack of security leadership from business executives.' Business executives owe it to their organization to allocate resources in the best interests of the business. If the security team can't make the case that involves investment in security, then that's on them - not the business executives. I'm saying that's a total copout,"says Mike Rothman, an analyst at the IT security market research firm Securosis.
Many others agree, and echo the argument that in many cases it is the CSO's fault for providing a lack of security leadership. "I worry about CSOs who claim lack of security leadership is what is causing their security programs to fail. The CSO by definition is responsible for security leadership in the organization, they are the one responsible for ensuring senior business people, and indeed every user in the organization, understands the importance of information security. If the CSO finds the organization is not responding to his leadership, then that CSO is the wrong person for that organization or indeed that organization may be the wrong one for the CSO,"says Honan.
The deaf ear of the business
To be sure, some business leaders do turn a deaf ear to security risk management. Part of the issue may be due to the hierarchy in place. Recently, Javvad Malik, security Analyst at The 451 Group conducted a study analyzing shelf-ware and was surprised to discover that, consistently, CISOs feel they are, and often actually are, ineffectual at managing information security risks in their organization —and it's not all their fault. "The findings were rather consistent in stating that security leaders, like CSOs or CISOs or security directors are wholly ineffective in actually managing security within organizations. The general theme that surfaced was that these people are first not really true C-level executives in the majority of the cases. They actually report into a CIO or a CFO,"Malik says.