STEM majors dominate salary-based college ranking
Petroleum engineering majors earn the highest salaries, followed by systems engineering majors, according to a new ranking from PayScale.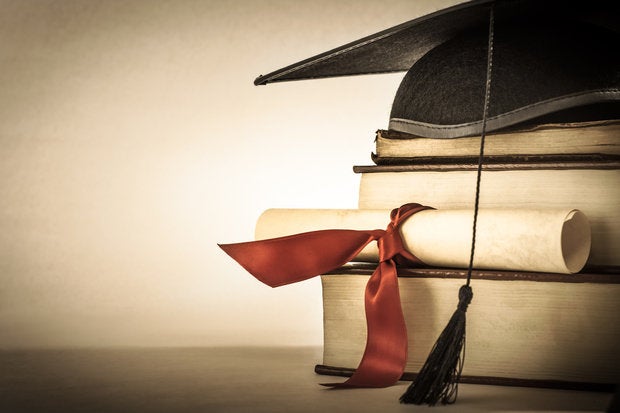 Credit: Thinkstock
A majority of the highest-paying college majors are in the engineering world. At the top of the heap is petroleum engineering, which yields a median mid-career pay of $172,000, according to a new ranking from research company PayScale.
Compsci-related majors also made a strong showing on the PayScale rankings. Graduates who earn a bachelor's degree in "computer science and engineering" were ranked 5th, reporting a median mid-career salary of $116,000. "Computer science and mathematics" came in at number 11, with graduates earning a mid-career salary $111,000, while "computer science" majors, ranked 19th, earn a mid-career salary of $107,000.
PayScale, which specializes in compensation data, ranked 336 majors at the bachelor level based on how much money graduates in each field are making. The top 25 bachelor-level majors in Payscale's 2016-2017 College Salary Report all have mid-career median pay numbers above $100,000, and the vast majority of them are STEM majors:
1. Petroleum Engineering
Early career median pay: $96,700
Mid-career median pay: $172,000
2. Systems Engineering
Early career median pay: $66,400
Mid-career median pay: $121,000
3. Actuarial Science (tie)
Early career median pay: $60,800
Mid-career median pay: $119,000
3. Chemical Engineering (tie)
Early career median pay: $69,800
Mid-career median pay: $119,000
5. Computer Science & Engineering (tie)
Early career median pay: $71,200
Mid-career median pay: $116,000
5. Nuclear Engineering (tie)
Early career median pay: $68,500
Mid-career median pay: $116,000
7. Electronics & Communications Engineering
Early career median pay: $68,000
Mid-career median pay: $115,000
8. Electrical & Computer Engineering
Early career median pay: $68,100
Mid-career median pay: $114,000
9. Aeronautical Engineering (tie)
Early career median pay: $63,000
Mid-career median pay: $113,000
9. Computer Engineering (tie)
Early career median pay: $69,600
Mid-career median pay: $113,000
11. Computer Science & Mathematics (tie)
Early career median pay: $63,500
Mid-career median pay: $111,000
11. Physics & Mathematics (tie)
Early career median pay: $56,200
Mid-career median pay: $111,000
13. Applied Mathematics (tie)
Early career median pay: $56,100
Mid-career median pay: $110,000
13. Electrical Engineering (tie)
Early career median pay: $67,000
Mid-career median pay: $110,000
15. Electrical & Electronics Engineering (tie)
Early career median pay: $64,000
Mid-career median pay: $108,000
15. Industrial & Systems Engineering (tie)
Early career median pay: $63,800
Mid-career median pay: $108,000
15. Materials Science & Engineering (tie)
Early career median pay: $65,800
Mid-career median pay: $108,000
15. Physics (tie)
Early career median pay: $55,100
Mid-career median pay: $108,000
19. Computer Science (tie)
Early career median pay: $65,300
Mid-career median pay: $107,000
19. Engineering (tie)
Early career median pay: $62,600
Mid-career median pay: $107,000
19. Industrial Distribution (tie)
Early career median pay: $56,800
Mid-career median pay: $107,000